Darkness has long fallen at Le Mans, the crowds in the stands have thinned considerably but one constant has been the #7 Toyota TS040 Hybrid of Alexander Wurz, Kazuki Nakajima and Stephane Sarrazin which continues to keep all others behind it.
At halfway distance, the lead car had completed 187 laps but its one lap lead was being eaten into by the second-place Audi #2, driven by the 2011 and 2012 winners, Andre Lotterer, Benoit Treluyer and Marcel Fassler. Their sister car, the #1 R18 e-tron quattro, was in third, but Tom Kristensen, had a problem near the end of the 11th hour when he lost power just after he had returned to the track after a pitstop. Crawling along the Mulsanne Straight, the Dane managed to get it started but had to limp back to the pits and was soon two laps adrift.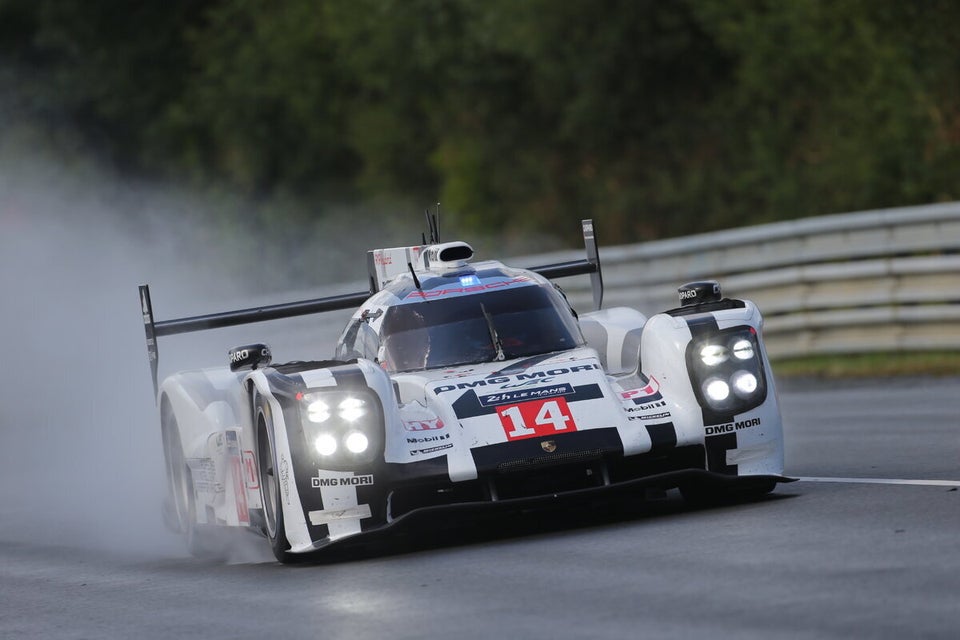 The best of the two Porsche 919 Hybrids, which are making their 24-hour debuts, was the #20 car of Mark Webber, Brendon Hartley and Timo Bernhard, three laps behind, while their sister car, the #14, was a further three laps back.
The final car still running in LMP1-H class for manufacturers was the second Toyota which, having already suffered early in the race, had to make another unscheduled stop in the pits after Anthony Davidson reported a problem with balance and remained 12 laps off the lead.
After 161 trouble-free laps the #97 Vantage GTE Pro of Darren Turner, Stefan Mücke and Bruno Senna (BR) had nearly 90 seconds' advantage over the #74 Corvette of Oliver Gavin, Tommy Milner and Richard Westbrook and the #51 Ferrari but for much of the preceding hours or so, there had been nothing between all three.
"It was a good stint," commented Mücke after his double stint in total darkness. "There was some oil on the track, which made driving difficult, but I just took some care. Bruno is in the car now and has done a fantastic job to keep the Corvette and Ferrari at bay."