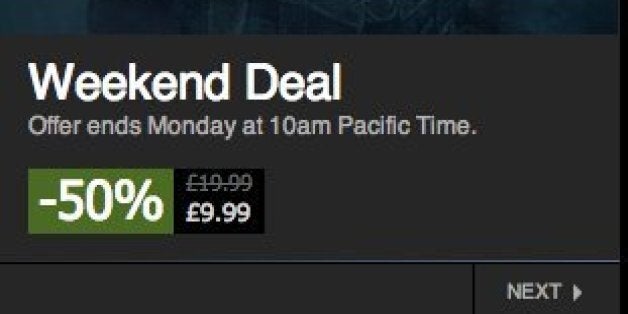 Do you have an excess of disposable income, a very good gaming PC and a love of a good deal?
Then get ready, the annual Steam Summer Sale is on its way.
Valve, who operate the Steam digital games store, have not yet confirmed details of the sale but it has been widely assumed the annual bargain basement would be launched roughly in sync with last year.
Now it appears to be so. Eurogamer confirmed the NeoGAF rumours, and so it seems that everyone in the gaming world is just waiting for confirmation.
We can't independently confirm the date, but it looks pretty watertight.
The Steam Sale usually includes a number of daily deals, and a range of longer and shorter term offers, usually culminating in a final celebratory orgy of cheap prices at the end.