No, really. Those United supporters underwhelmed by Vermaelen's potential arrival will have perked up after it emerged Cleverley could head to north London in exchange, and Wenger could also offset the loss of his skipper with the arrival of Cleverley's teammate Chris Smalling.
Smalling excelled at centre-back last season for United yet often found himself at right-back, as common sense failed to prevail under David Moyes. Wenger wanted Smalling four-and-a-half years ago when Arsenal and United bid for the then-Fulham defender.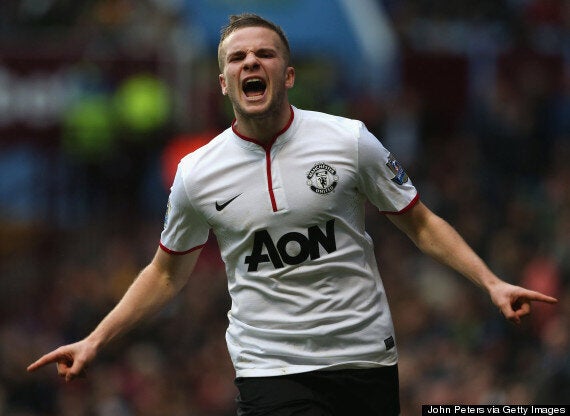 Cleverley is arguably the most unpopular United player amongst supporters
Cleverley, though, is an odd one. Arguably the most unpopular United player amongst supporters, he has not played consistently well in nearly three years and Arsenal already have one declining midfielder (Jack Wilshere) to rejuvenate, let alone another one to contend with.
Wenger is lining up a striker, though, with AC Milan forward Mario Balotelli a £25 million target.
Meanwhile, Santi Cazorla is interesting Atlético Madrid, who also want Manchester City frontman Álvaro Negredo to replace Chelsea-bound Diego Costa. Filipe Luís will also follow Costa to west London.
And Gonzalo Higuaín, who Arsenal perhaps could have bought last year, is linked with the Gunners again.