'Danger Mouse' is making a comeback more than twenty years since the rodent superhero and his trusty sidekick Penfold, graced our screens.
The animated character, who was voiced by actor David Jason, was a huge hit with children - and adults - during its original run between 1981 and 1992.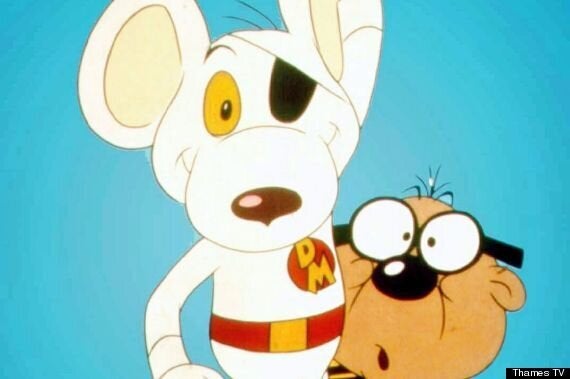 The new series will air on CBBC in 2015.
CBBC controller Cheryl Taylor said: "Danger Mouse is the last word in debonair and delightfully eccentric heroics.
"CBBC is thrilled to be kick-starting their adventures afresh."
The new series will see Danger Mouse coming face-to-face with old enemies like Duckula as well new villains, gadgets and vehicles.
Other updates include Danger Mouse's eye patch, which will be replaced by an 'i-patch' and will feature multiple technological functions.
DM's partner in crime, the hapless hamster Penfold - who was originally voiced by comedian Terry Scott - will also return.
It has yet to be confirmed who will be providing the voices for Danger Mouse and Penfold in the new series.
Rick Glanker of the show's producer, Fremantle said: "The thrills, spills and comedy of this landmark international animated series are all still here but this rebooted version will be brought up-to-date for today's tech-savvy and content-hungry kids.
"In this new 21st-Century version the laughs are set to be even louder as the world's smallest secret agent faces mightier missions, voracious villains and knee-trembling threats."
"The adults watched because of that kind of anarchy," he told the BBC. "The kids watched it because they just loved the stories and the absolutely stupid gags."