Genesis have reunited for the first time in 40 years for a BBC documentary about their career.
The five original members - Phil Collins, Peter Gabriel, Mike Rutherford, Steve Hackett and Tony Banks – got back together for the first time since 1975 for 'Genesis: Together and Apart'.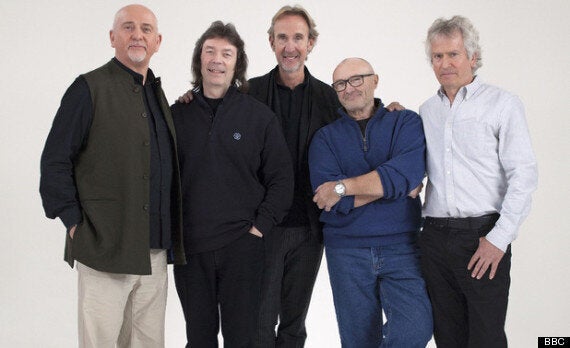 The documentary will air on BBC Two later this year and will combine recent interviews with unseen archive footage and rare performance material.
Peter Gabriel left the band in 1975 to pursue a successful solo career, as did other members of the band.
Talking about the possibility of Genesis reforming, Peter Gabriel said last year: "It's never been ruled out. I'm trying to picture a time when it would top my priorities list though.
"Actually, I was thinking about that the other day. We're quite lucky. Looking back at other bands of our generation, there's usually one or two missing now. So you do get a sense of the clock."
Phil Collins, Mike Rutherford and Tony Banks last played together at a farewell gig in Rome in 2007,which attracted a crowd of 500,000.
Popular in the Community