Women (and a few men) are taking social media armed with red lipstick and the hashtag #RedLipstickSelfie to raise awareness around lung cancer.
The campaign, 'Kiss Lung Cancer Goodbye' (@Kiss_LungCancer), was started by Victoria Herd as a tribute to her late mum, Janice Leverett, who tragically lost her life to lung cancer in early March after being diagnosed just a month earlier.
"My mum loved wearing red lipstick," she writes on her JustGiving page. "Wherever she was, the beach, swimming, shopping, she would be wearing red lipstick. It was her signature look."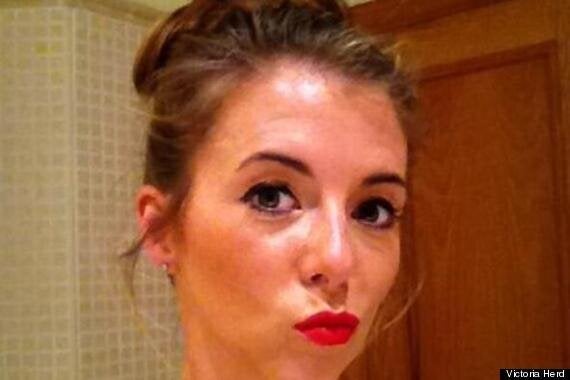 The campaign following in the well-heeled footsteps of the #NoMakeUpSelfie campaign, which raised more than £8million for Cancer Research UK, Victoria is asking people to tweet pictures and help "kiss lung cancer goodbye".
Have you posted yours yet?