The 2014 World Cup is well under way, and what better way to enjoy the football than to kick back with a traditional Brazilian cocktail (also perfect for drowning your sorrows until the usual TV dramas return if you're not a footie fan...).
The caipirinha is Brazil's national cocktail (which got us wondering whether Britain has a national cocktail too, but we're not sure Snakebite counts.)
Caipirinha roughly translates as "country bumpkin" - and the refreshing beverage makes the the perfect summer drink.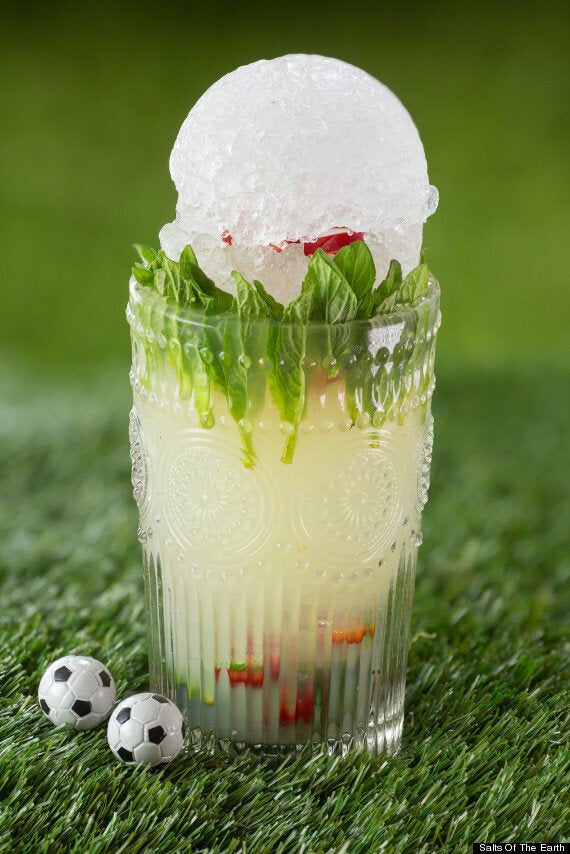 With that in mind, we asked Chris Edwards, a cocktail expect from ​Salts of the Earth, for his tips on making the perfect caipirinha.
Make sure the glass is approximately 400ml in size no smaller eg. flamenco rocks glass
When making the drink, start with half a lime wedge a cut into 12 small pieces
After muddling the lime pieces into a plup make sure you add 20ml fresh lime juice. This is important for consistency as the fresh lime pieces will vary in flavour/ tartness
Add 25ml simple sugar simple (1:1). This should be simple sugar not raw sugar again for consistency
Add crushed ice to fill the glass
Add 50ml of good cachaca. We would recommend Albeha organic gold or Capucana
Churn all ingredients thoroughly to ensure even distribution
Top with more crushed ice till bountiful
Garnish with fresh lime wedge & dehydrated sugared lime wheels
Add 2 short fat straws for drinking
To make the drink even more special you can add another flavour or two. Below are a few of Chris' ideas:
Blueberry and violet
Blood orange and raspberry
Papaya and chilli
Watermelon and pink peppercorn