A 15-year-old paperboy who took part in the opening ceremony for the London Olympics and died after he collapsed at an illegal rave may have had his drink spiked, it has been claimed.
Rio Andrew died after falling ill at the illegal party, which attracted 2,000 revellers to a disused sorting office in Croydon, in the early hours of Sunday. It was reported he had taken the party drug ketamine.
Rio, from Notting Hill in London, had gone to the party with a group of friends and collapsed. He died in hospital on Monday.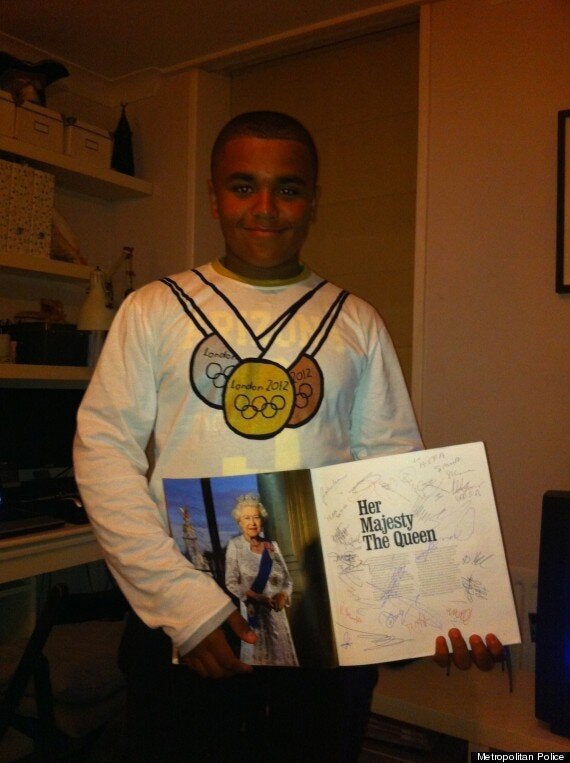 But his family have said Rio, who was a keen athlete and a good student, was "very sensible" and did not do drugs.
"His mum and dad are devastated. He was very level headed and his drink must have been spiked," his uncle Sims Andrew told the Daily Mirror.
"He wouldn't have got involved in that. He would never touch anything like that, he had asthma and he didn't smoke, didn't do drugs. He was very sensible.
"He was in the Olympics, he walked out into the stadium with the flag from the Jamaican team as part of the school's involvement.
"The whole family were very proud of him."
Police have issued seven images of people they want to speak to in connection with the death, though they stressed they did not believe any of the men were involved in Rio's death.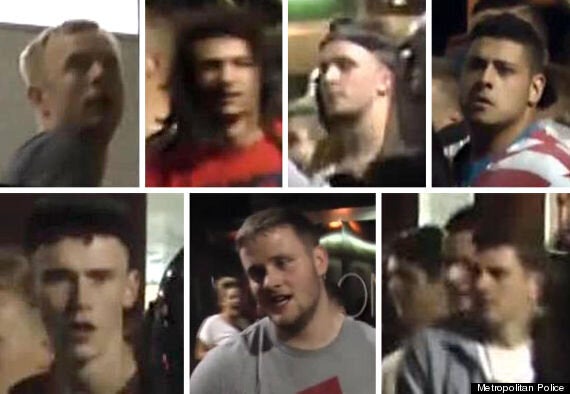 Police said they want to speak to these men, though they stressed they did not believe they were involved in the teen's death
Officers also criticised "direct attacks" from revellers when they tried to break up the rave.
Commander Simon Letchford said: "The behaviour of some of those attending this illegal rave and the direct attacks on officers who were there to maintain public safety is completely unacceptable. We will identify all those responsible and bring them to justice."
Some 14 people have been arrested in connection with the rave, nine during the event itself.
Police made five arrests for handling stolen goods and criminal damage offences in connection with the investigation. All remain in custody.
Two men have been charged with violent disorder and drugs offences, while men aged 47 and 30 were cautioned for possessing class A drugs.
Three men were arrested on suspicion of money laundering, a 17-year-old was arrested on suspicion of violent disorder and a 22-year-old man was arrested on suspicion of criminal damage.
All five have been released on bail as police continue their investigation.
Related