An African war criminal has launched a legal challenge claiming that being in prison in the north east of England is an abuse of his human rights.
Britain agreed to imprison the 66-year-old after he was convicted in 2012 of 11 counts including terrorism, murder, rape and using child soldiers during a civil war in Sierra Leone in the 1990s in which 50,000 people died.
Thousands more were left mutilated in the conflict that became known for the extreme cruelty of rival rebel groups who hacked off the limbs of their victims and carved their initials into opponents.
Taylor, who reportedly used to eat the hearts of his enemies, has lodged legal papers with the United Nations' special court for Sierra Leone in The Hague, claiming that his detention in the UK breaches his human rights.
This is because it keeps him from his family and puts him at risk of being injured or killed by other prisoners at HMP Frankland with their "own brand of justice", he said.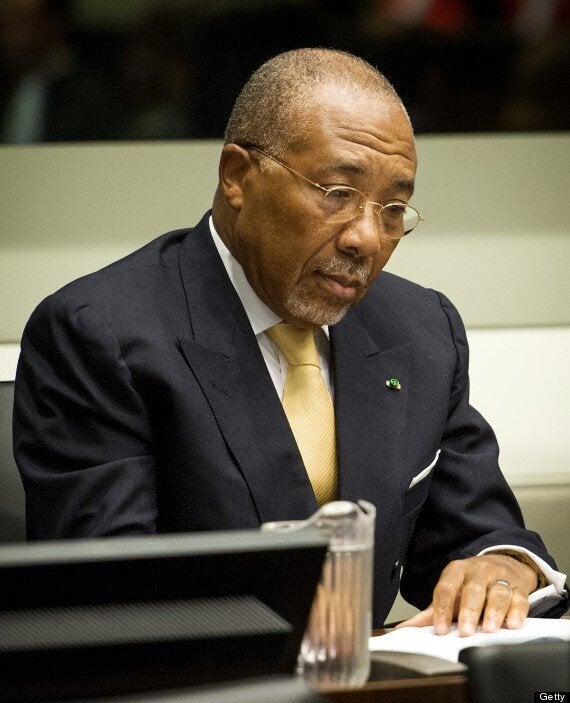 Charles Taylor is serving a 50-year sentence for war crimes
Taylor has written to the court arguing that his family should be able to visit him more easily, the Daily Mail reported.
He wrote: "My position is that serving my sentence in Rwanda, in my home continent of Africa, would be substantially more humane not only on my own account, but also on account of the impact on my family."
Taylor's lawyer John Jones QC claimed it would save UK taxpayers' money if the war criminal was allowed to serve his sentence in Rwanda alongside the other prisoners convicted by the court.
"What he has applied for is for the revocation of the sentence to be served in the UK so that he can serve his sentence in Rwanda where all the other prisoners convicted by the special court for Sierra Leone are," Jones told BBC Radio 4's Today Programme on Wednesday.
"He is not suing the British Government, he is not seeking damages from the UK and, on the contrary, for the UK taxpayer it would be much, much cheaper if he were to serve his sentence in Rwanda with all the other prisoners from the special court."
He added: "In the eight months that he has been in the UK he has not received a single visit from his wife and children. He has minor children.
"When he was in The Hague on trial, he had regular visits, they came, they saw him, they went back."
Story continues beneath slideshow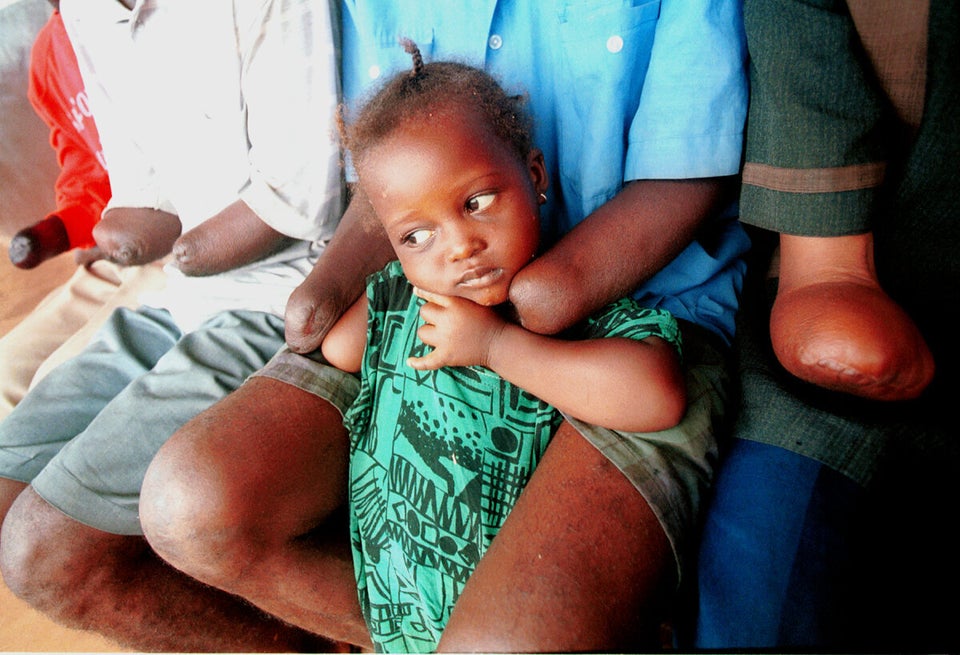 Landmark Conviction of Liberian Ex-President Charles Taylor
But he said British immigration officials were blocking family visits because they are "not satisfied that they are going to return to Liberia after their visit to see him, which is ridiculous".
The lawyer added: "What we are saying is the UK has a duty to ensure family life, not just for him but for his family. It's a clear duty under international law and English domestic law.
"If the UK is unable to make these family visits possible, no matter what he has been convicted of, he is going to serve a 50-year sentence, he has got a right to see his wife and children."
As well as the problem with getting visas to visit Taylor, there were also the barriers of cost and distance, Jones said.
"There is also the point of principle: he is the only person convicted by the special court for Sierra Leone to be transferred to a continent outside his continent of origin. That's never happened before," he told the programme.
"One has the impression that there is a deliberate will to isolate him, not just in the UK but in the very north of the UK, where it is even difficult for London counsel to see him.
"Everyone else is in Rwanda, it would be better for the UK taxpayer, why does the UK wish to keep him here?"
Conservative MP Dominic Raab condemned Taylor's legal move.
He said: "It shows the corruption of human rights that such a brutal warlord, convicted of crimes against humanity including terrorism, rape and conscripting child soldiers, thinks he can claim jail violates his right to family life.
"If he's successful, it would turn British human rights laws into a laughing stock around the world."
A Ministry of Justice spokesman said: "Charles Taylor is being treated in accordance with the United Kingdom's obligations and in the same way as any other prisoner in England and Wales."
Taylor helped to plan attacks in return for ''blood diamonds'' mined by slave labourers in Sierra Leone and political influence in West Africa.
He was convicted not only of aiding and abetting Sierra Leone rebels from Liberia, but also of planning some of the attacks carried out by Sierra Leone rebel groups, the Revolutionary United Front and the Armed Forces Revolutionary Council.
Popular in the Community