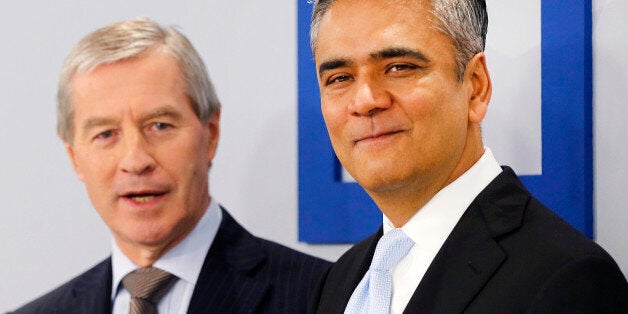 A lack of women in bank boardrooms could be to blame for the scandals and excesses that emerged during the financial crisis, claims the head of Germany's largest bank, which currently has an all-male board.
Anshu Jain, co-chief executive of Deutsche Bank, used a business school lecture to admit: "If I think about some of the issues that my industry is dealing with, frankly, if we had higher gender diversity perhaps some the objectionable stuff that we've seen may not have happened."
"Show me any monolithic organization where everyone thinks, acts, looks the same – and you've got a very risky organization."

Deutsche Bank's all-male board
"We're not as diverse as we'd like to be," Jain admitted on Wednesday, pointing to a gap between "the realization [that] this is critical and then actually being able to get the right ratio."
According to Deutsche Bank's website, 42% of its staff are women, which equates to 18.7% of managers at senior level. The bank has also appointed its first woman, Sylvie Matherat, to its group executive committee.
Jain did not however elaborate on what he meant by "objectionable stuff", but Deutsche Bank has been implicated in alleged attempts to rig the London interbank offered rate (Libor) and allegations that its traders tried to fix the prices of certain currencies.
The bank has already admitted that a number of its employees have had inappropriate communications, but denied any wrongdoing.
Related