The Labour Press Team has announced a new vote-winning policy that could have a momentous effect on the 2015 General Elections.
Owls. Owls for everybody.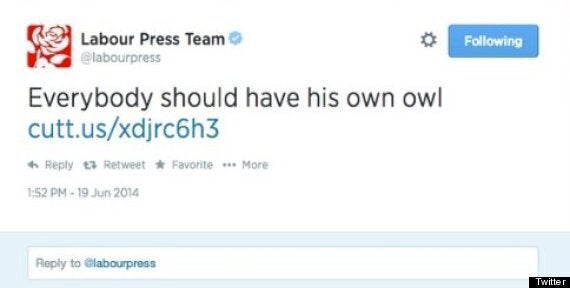 Either it's a head-turning policy that could give flight to Labour's polling chances, or it's tweet by someone in the press department who simply doesn't give a hoot (sorry.)
The internet, of course, responded in glorious fashion...
But what about owls for women? Labour has since been accused of owl-based sexism. Why only "his"? Miliband has vital answers to question.
Some people are never happy…