Harrison Ford is reportedly going against the advice of his doctors, and is planning to return to the set of 'Star Wars: Episode VII' despite being told by medical professionals that he should be resting.
The actor - who is reprising his role as Han Solo in the forthcoming seventh instalment of the epic sci-fi saga - was injured on the set of the film at Pinewood Studios, when he was crushed by a hydraulic door.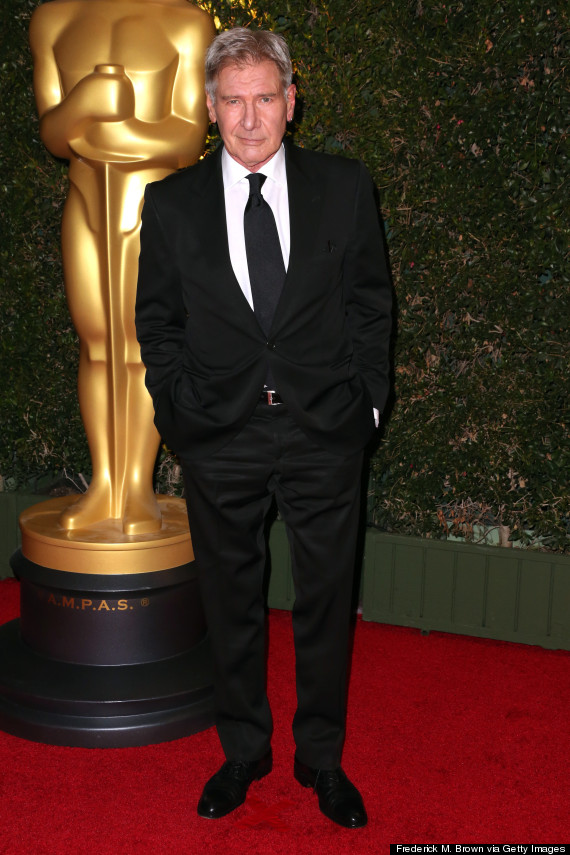 Harrison Ford, who is to star in 'Star Wars: Episode VII'
He was then taken to hospital where it was discovered he had a broken ankle, while it was claimed earlier this week that he may need to take as much as two months off from filming so he can fully recuperate.
However, it sounds like he might be planning to ignore this advice and return to filming sooner, with a source telling the Daily Express: "Clearly he won't be able to do any physically demanding scenes and even walking will be a problem. But there are certain scenes that can be worked around Harrison's injury."
It was also previously claimed by Harrison's son that camera trickery may mean that he'd be able to film certain scenes from the waist up while he recovers from his injuries.
The upcoming seventh 'Star Wars' film - the first in a whole new trilogy since the franchise was bought by Disney - is scheduled for release in late 2015, and will see the original films' stars Carrie Fisher and Mark Hamill reprising their roles from first time around, alongside Harrison.
href="http://www.facebook.com/HuffPostUKEnt"target="_hplink">LIKE US ON FACEBOOK

| FOLLOW US ON TWITTER