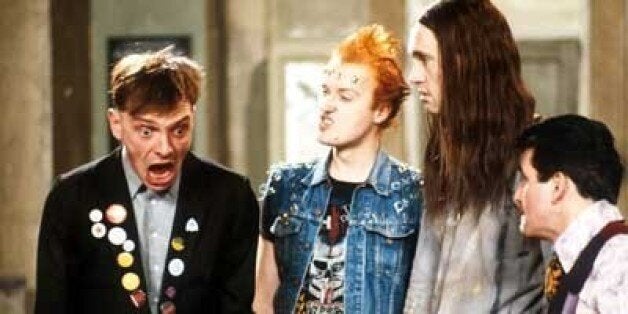 Rik Mayall's loved ones bid a sad, too-early farewell to the great comedy star at his funeral today. And in a twist of fate which won't be lost on many in the gathering, it's exactly 30 years ago that the last episode of 'The Young Ones' aired.
Yes, BBC2's groundbreaking sitcom went out in a blaze of glory on 19 June 1984. And before the unforgettable last line "Phew! That was close!" was uttered, it was preceded by 12 episodes' worth of brilliant, anarchic fun written by Mayall, his then-girlfriend Lise Mayer and Ben Elton.
As a wise man once sang: 'Once in every lifetime/Comes a love like this...' For many of us, that great comedy love was Rik Mayall. Here are 30 clips of arguably his finest creation to enjoy once again. RIP Rik, you ruddy brilliant bastard.