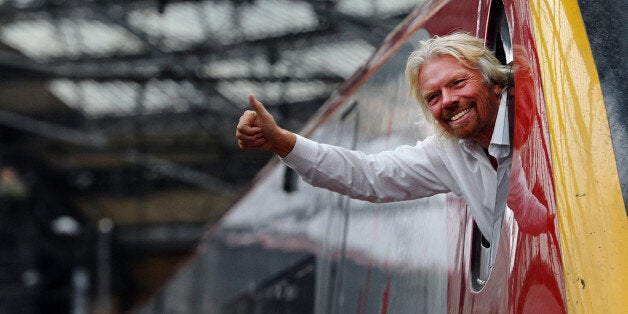 Virgin Trains today promised to increase capacity on the West Coast mainline after it secured a deal to continue running the franchise until March 2018.
The operator said there will be "significant improvements" for customers with the introduction of free superfast WiFi, more seats and new services.
Virgin Trains previously lost out to FirstGroup in the battle for a new 13-year West Coast franchise, but the process was scrapped by the Department for Transport due to errors in the bidding process. It resulted in a temporary deal allowing Virgin to run the West Coast service until November.
Virgin is paying £430 million to the Government over the course of the contact, which at £155.3 million a year is a 58% increase on the £98.1 million a year paid in the current short-term management contract.
The franchise serves more than 30 million passengers a year and covers areas including London, the West Midlands, Greater Manchester, Merseyside, Strathclyde and Lothian.
Virgin said 21 trains will have one of their first class carriages converted to standard class, resulting in a net increase of 2,100 seats per day.
It will also aim to start new direct services between Shrewsbury, Blackpool and London from December, boosting connections for passengers. The Office of Rail Regulation has previously rejected an application by Virgin to run additional services because of limited capacity.
All 76 of its Pendolino and Super Voyager trains will be equipped with superfast WiFi, which Network Rail intends to support by providing track-side infrastructure. This is expected to be the first major intercity deployment of 4G technology on the UK rail network.
Transport Secretary Patrick McLoughlin said: "This deal will provide thousands more seats and better journeys for the tens of thousands of passengers who use these services every day.
"The West Coast provides a vital artery between London and Scotland and it is crucial we do everything we can to improve services on this much-used route."
Under the plans, Shrewsbury would have two services in each direction Monday to Saturday and one service in each direction on Sunday. Blackpool North would have one service in each direction Monday to Friday.
The company has also committed to working with Network Rail on improving journey times, including through work to remodel Carstairs junction in South Lanarkshire, which is a significant bottleneck on the network.
The new agreement with Virgin will run until April 2017, when a new long-term franchise is expected to commence.
Virgin Trains executive chairman Patrick McCall said: "We're delighted to have reached a deal after some tough negotiations with the DfT.
"It puts the problems of 2012 firmly behind us, and shows the clear benefits of a well-run franchise system."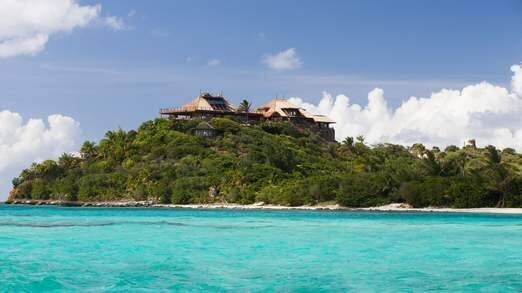 Richard Branson's Necker Island
Popular in the Community