After a traumatic burn accident as a toddler, Basma Hameed was left severely disfigured with devastating scars across one side of her face.
"40% of my face had third degree burns,my eye was glued shut, I lost my eyebrow and my hair - everything just melted away," she explains.
The accident took place when her older brother, then 8, dropped a pan of burning oil on her when she was just two years old.
Then, when she was 16 and countless operations later, Basma was told by her doctor that there was nothing more they could do to help her - and so she decided to take matters into her own hands.
So, she taught herself the art of tattooing and, by matching the skin colour pigmentation and administering her own tattoo directly to the scar tissue on her face, has transformed herself.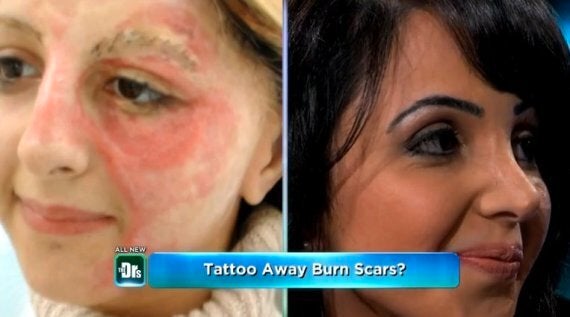 And that's not all, now she has set up a clinic to help scar patients across the world regain their confidence.