'Big Brother' housemate Helen Wood seems to have kissed and made up with fellow contestant Jale Karaturp… but in last night's highlights show she was seen starting a fresh argument with Kimberly Kisselovich.
Helen had previously been reprimanded by show bosses in the Diary Room for her "unacceptable behaviour" towards Jale, who she'd branded "a slug", and was warned by Big Brother it could be perceived as "bullying".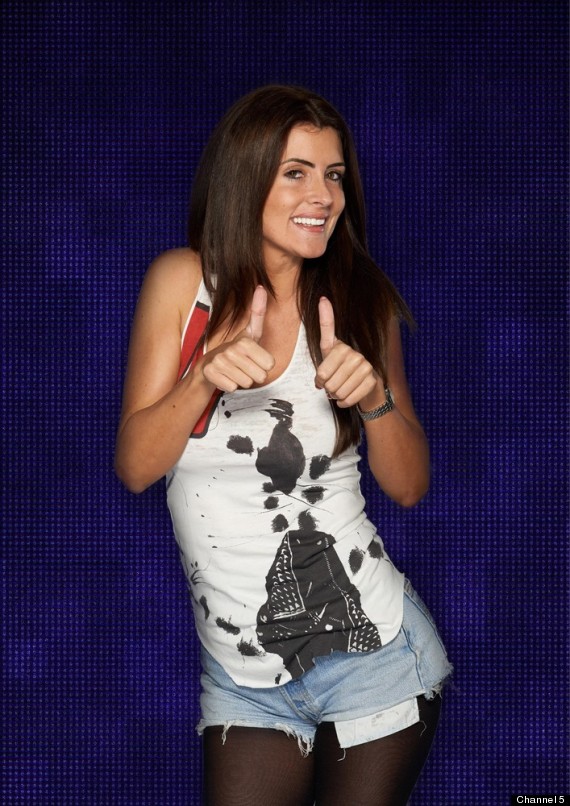 'BB' housemate Helen Wood, who was accused of bullying by some viewers
Since then the two seem to have patched things up, with Helen telling Jale in last night's highlights show that she hoped she wasn't evicted on Friday night.
However, just because Jale and Helen appear to have buried the hatchet doesn't mean that everything is rosy in the 'Big Brother' garden, as we later saw Helen having a go at Kimberly after a few too many sherries.
It all started on the afternoon when, following a task where the housemates were made to shovel manure into bags to win a luxury shopping budget, Winston - quite understandably - decided to shower off afterwards.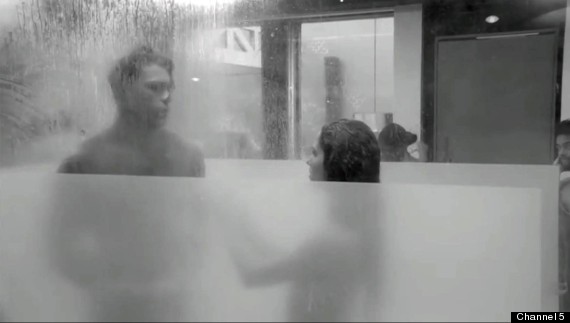 Kimberly and Winston have a shower after shoveling manure for a task
Not wanting to stand around covered in, y'know, poo, a bikini-clad Kimberly jumped right in the shower with him and they had a nice chat as they cleaned off, much to the disdain of some of the housemates.
After a few drinks, Helen told Kimberly she felt it was disrespectful of her to go in the shower with Winston, who had shared a snog with her friend Tamara Stewart-Wood shortly before her eviction.
Helen told Kimberly: "If you had any respect for Tamara you wouldn't have done that", though the American model was adamant that there was nothing going on between the two of them, insisting: "I would take a shower with anyone in the house."
Meanwhile 'Big Brother' presenters Emma Willis and Luisa Zissman have both criticised Helen for her behaviour, with Emma claiming she thinks her fast pass to the final should be taken away from her if she doesn't change her ways.
href="http://www.facebook.com/HuffPostUKEnt"target="_hplink">LIKE US ON FACEBOOK

| FOLLOW US ON TWITTER