It seems like everyone and their aunt is trying out the raw food diet in an attempt to up their nutrient intake - even Kate Middleton is reported to be giving it a go.
But can you still eat a good dessert on such a strict regime?
These raw food dessert recipes from Caroline Fibaek's 'Raw Snacks' prove that you can - hurrah!
N'Ice Cream Strawberries
A light ice cream which is very quick to make as soon as the craving for ice cream crops up. Always make sure that you have frozen berries in the freezer so you will always be able to make this juicy delicacy in moments.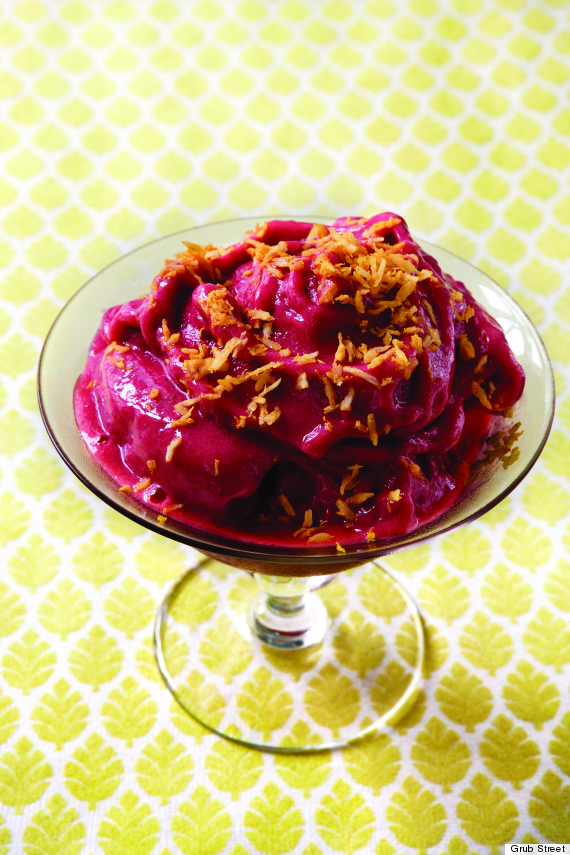 Serves 3
250g frozen strawberries
2 bananas
2 teaspoons sunflower lecithin
Blend strawberries, bananas and sunflower lecithin to a cream and keep in the freezer.
Serve with fruit, fresh berries, sprinkles or raw cocoa nibs.
Crunchy After Eight Balls
A divine union of mint and chocolate. Together cocoa and mint have good synergy – the menthol in the mint expands the capillaries, so the properties of the cocoa reach your cells more easily and wields its magic!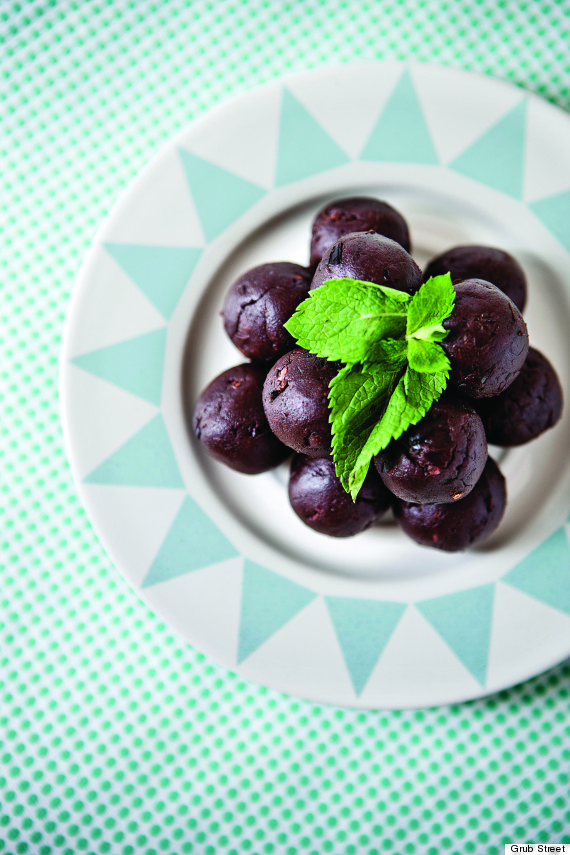 Makes approx. 14
7 medjool dates
1 tablespoon coconut oil
3 tablespoons raw cocoa powder
1 pinch Himalayan salt
2 tablespoons raw cocoa nibs
2 drops essential oil of peppermint
1 tablespoon raw cocoa powder (for coating the balls)
Remove the stones from the dates and mash them with our hands or in a food processor.
Mix coconut oil, raw cocoa powder, salt, raw cocoa nibs and peppermint oil with the mashed dates. Form the dough into balls and coat the balls in raw cocoa powder.
Dream Bar
A chocolate bar full of power and nourishment – a bit of paradise. Brazil nuts are among the most nutritious nuts on earth. They contain much of the immune stimulating antioxidant selenium, which contributes to preventing cancer, heart diseases and premature ageing.
Selenium is also beneficial for sight and healthy hair and skin. Brazil nuts also contain zinc, magnesium, calcium, glutathione and iron, Omega-6, B1 and biotin and is very rich in protein.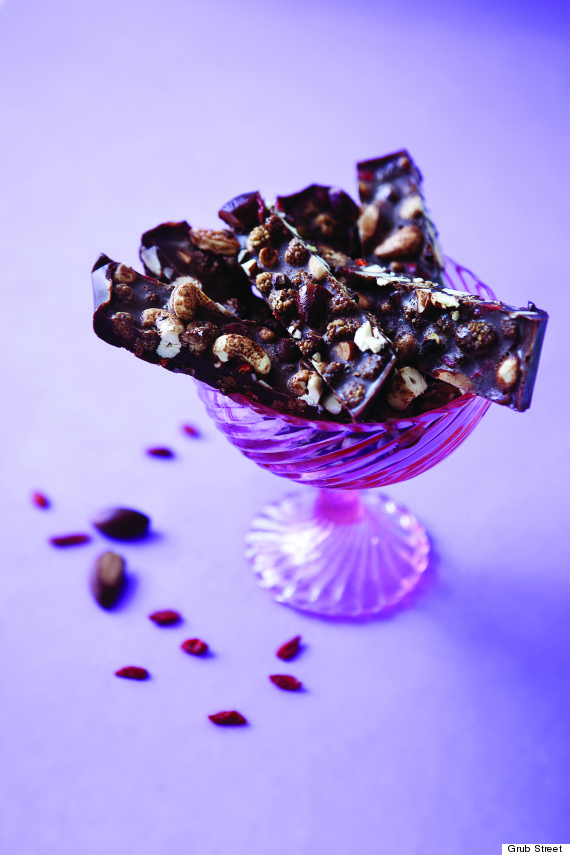 Make a tray full and keep in the fridge.
Makes 5 bars
60g cashew nuts
60g Brazil nuts
2 tablespoons unsalted pistachio nuts
45g mulberries
2 tablespoons goji berries
80g cocoa butter
1 teaspoon vanilla powder
1 tablespoon sunflower lecithin
1 tablespoon agave or coconut syrup
3 tablespoons raw cocoa powder
1 tablespoon mesquite or lucuma
Chop cashew and Brazil nuts coarsely. Mix with pistachio nuts, mulberries and goji berries and pour the mixture into a brownie tin in a layer approximately 1cm thick.
Gently melt the cocoa butter in a bowl in a bain-marie. When the cocoa butter has melted completely
Mix in vanilla powder, sunflower lecithin, agave syrup, cocoa powder and mesquite.
Mix thoroughly and pour the chocolate sauce over the nuts and berries. Leave to cool in the freezer or fridge. When the chocolate mixture is set, it can be cut into bars.
Must be kept cool.