Russian secret agents have infiltrated Greenpeace and other campaign groups to co-ordinate the war against fracking, it has been alleged.
The Kremlin's distaste for shale gas fracking is not down to a keenly-felt concern for its environmental impact. It is pure economics, born from a desire to keep Europe dependent on gas imports from Moscow.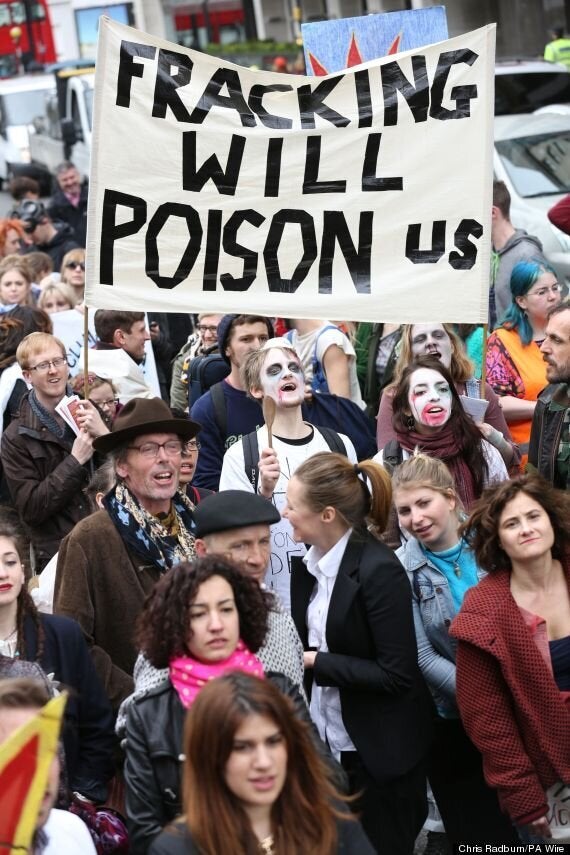 Protestors during an Anti-Fracking demonstration outside the Jumeirah Carlton Tower hotel in Knightsbridge
Speaking at Chatham House, Nato's Anders Fogh Rasmussen said: "I have met allies who can report that Russia, as part of their sophisticated information and disinformation operations, engaged actively with so-called non-governmental organisations — environmental organisations working against shale gas — to maintain European dependence on imported Russian gas."
He did not elaborate on whether the infiltration was undercover, or whether the groups were actively collaborating with the Russian interests. "That is my interpretation," he said.
A spokesman for Greenpeace said: "The idea we're puppets of Putin is so preposterous that you have to wonder what they're smoking over at NATO HQ. Mr Rasmussen should spend less time dreaming up conspiracy theories and more time on the facts."
Andrew Pendleton, the head of campaigns at Friends of the Earth, added: "Perhaps the Russians are worried about our huge wind and solar potential, and have infiltrated the UK government." NATO Secretary General Anders Fogh Rasmussen has said Russia is infiltrating anti-fracking groups
Alyona Aslanov, a campaigner for Frack Off, said: "The UK anti-fracking movement is almost exclusively made up of grassroots community groups organising against these developments where they live. Beyond Lush [the cosmetics shop], we receive no funding from any corporate donors and have a policy of not taking money from anyone who may want to influence our campaigning efforts."
Rasmussen said that a diverse source of energy would lead to "the better functioning of the European energy market so that one single supplier is not able to blackmail one single nation," a coded reference to the threats from Russia to cut off gas supplies to the Ukraine during the turmoil of the Maidan protests and its aftermath. Greenpeace International activists embrace each other after hearing the Russian parliament passed an amnesty
Gazprom, which is state-owned and the world's biggest gas producer, says fracking has "significant environmental risks" including water contamination, concerns shared by activists.
Ken Cronin, chief executive of the UK Onshore Operators Group, the fracking industry trade body, told the Times: "If it is true that Russia is funding anti-fracking groups, it deserves a full investigation and disclosure of their sources of support."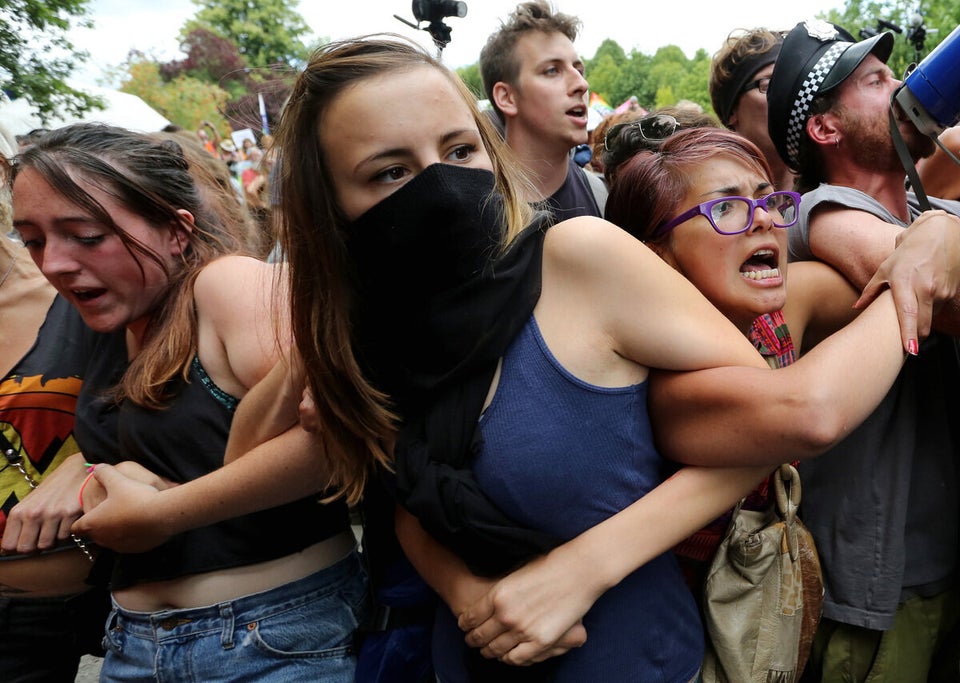 Anti Fracking Protest
Related