A man is fighting for his life after crashing the £200,000 supercar he was driving.
It writes the man was a McLaren employee and was driving the vehicle back to the factory in Woking, Surrey, when the accident happened.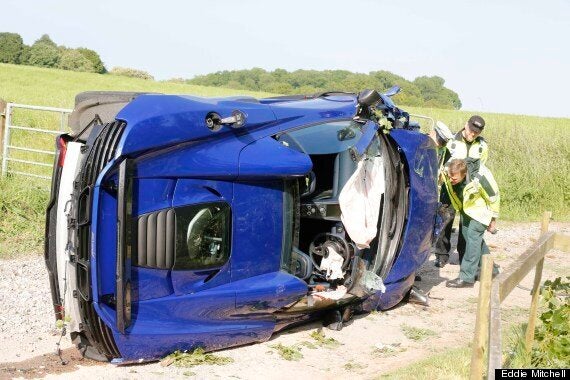 The car overturned on the A285 in Duncton on Friday
The unnamed man was "impaled" on a fence post, a spokesman for Sussex Police said.
He was airlifted to St George's Hospital in Tooting where he remains with life-threatening injuries.
The McLaren 65OS has a top speed of 207mph.