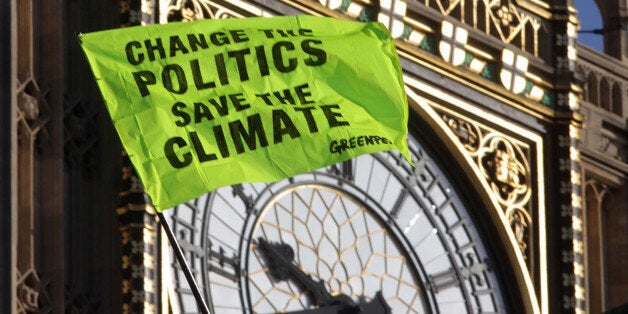 A top Greenpeace executive has said he has been left "embarrassed" after it was revealed he commuted 250 miles each way to work by plane.
Pascal Husting, the international programme director at Greenpeace International, has admitted he began commuting between Luxembourg and Amsterdam when he took the job in 2012 and made the round trip about twice a month.
The flights were paid by Greenpeace, even though it campaigns to cut air travel, arguing that the growth in flying "is ruining our chances of stopping dangerous climate change".
One volunteer described the arrangement as "almost unbelievable".
Each round trip Mr Husting makes costs Greenpeace £200 and would generate 142kg of carbon dioxide emissions, according to airline KLM – a carbon footprint equivalent over two years to consuming 17 barrels of oil, according to the US Environmental Protection Agency.
On Monday, Mr Husting told The Telegraph that while he would "rather not take" the journey, it would be "a 12-hour round trip by train".
Now, Mike Townsley, head of communications at the charity, said that Mr Husting will have to take the train instead, the Guardian reported.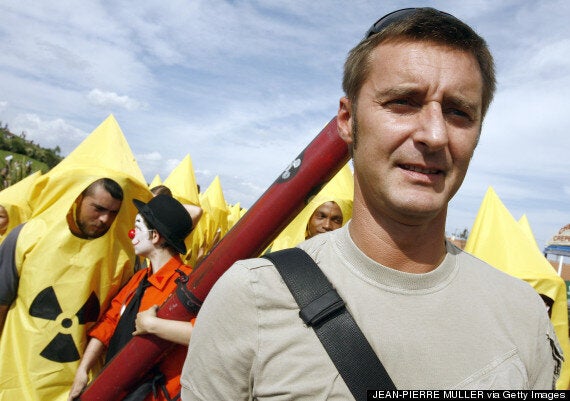 Pascal Husting of Greenpeace
In a statement, Mr Husting said: "To be frank I'm embarrassed, it was a misjudgment, there's no doubt about it.
"It was meant to be a temporary arrangement so I could do the job and be with my family because my kids are so young, but that's not good enough.
"The job ended up lasting longer than I expected it would, but I should have been taking the train from day one. That's happening now."
The head of Greenpeace in the UK yesterday denied that funding Mr Husting's commute showed a lack of integrity.
In a statement online John Sauven, executive director of Greenpeace UK, said: "As for Pascal's air travel. Well it's a really tough one. Was it the right decision to allow him to use air travel to try to balance his job with the needs of his family for a while?
"What kind of compromises do you make in your efforts to try to make the world a better place?"
Greenpeace was last week forced to apologise for a "serious error of judgment" after it emerged that it had lost £3m of public donations when a member of staff took part in unauthorised currency dealing.
The handling of Greenpeace's £58m budget has been in disarray for years, with its financial team beset by personnel problems and a lack of rigorous processes, leading to errors, substandard work and a souring of relationships between its Amsterdam headquarters and offices around the world, documents leaked to the Guardian revealed.