Police in Iran have reportedly arrested three young people who appeared in an online video singing and dancing in support of the country's football team for the World Cup.
The country's official IRNA news agency quoted police chief Colonel Rahmatollah Taheri as saying the video clip, produced by the London-based Ajam Band, features scenes from outside and inside Iran, including the city of Shahroud, where two 23-year-olds appearing in the film and a 26-year-old photographer were arrested.
The video shows young people, including women not wearing mandatory headscarves, singing and dancing in support of the national team, who are currently taking part in the World Cup.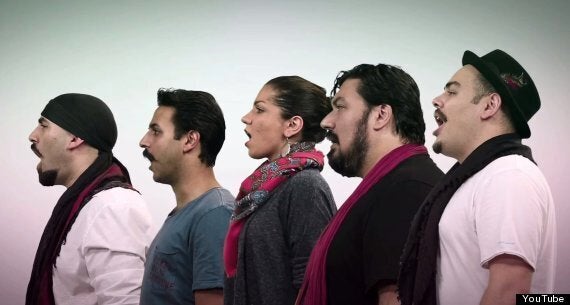 Col Taheri called the video "vulgar" and urged young people not to take part in such activities.
The official said those arrested have been referred for possible prosecution.
Iranian hard-liners view such behavior as promoting the spread of Western "decadence" and undermining the Islamic Republic, which bars women from dancing in public or appearing outside without covering their hair with a hijab. The government also bans some websites.
Iran have one point after two games of the World Cup, but their performances have been widely praised and they remain in with a chance of qualifying for the last 16.
The country's president, Hassan Rouhani, posted a picture of him watching Iran's opening game against Nigeria whilst wearing the national team's shirt.
He wrote: "Proud of our boys who secured our first point - hopefully the first of many more to come."
Rouhani, a relative moderate, has pursued a policy of social and cultural openness alongside greater engagement with the West on the country's disputed nuclear program.