The judge who sentenced former Iraqi dictator Saddam Hussein to hang has been executed by ISIS militants, multiple reports have alleged.
The Iraqi government has not confirmed nor disputed the death of Raouf Abdul Rahman, who was reportedly killed by the insurgents in retaliation for the execution of Hussein.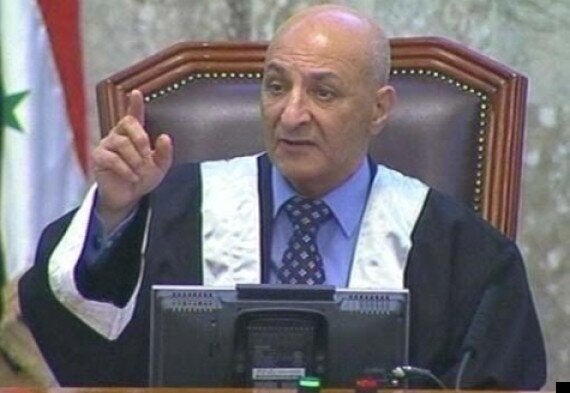 The judge who sentenced former Iraqi dictator Saddam Hussein to hang has allegedly been executed by ISIS militants
"Iraqi revolutionaries arrested him and sentenced him to death in retaliation for the death of the martyr Saddam Hussein," he wrote and alleged that Rahman had attempted to escape dressed as a dancer. A similar status was posted on the Facebook page of Izzat Ibrahim al-Douri, Hussein's former deputy.
He is believed to have been captured on June 16, and died two days later, according to the Mail. Rahman, who was Kurdish, had faced allegations of bias after he sentenced Hussein to death, because he comes from Halabja, the scene of the 1988 poison attack allegedly ordered by the then Iraqi leader.
He replaced Rizgar Mohammed Amin as chief judge at the country's Supreme Iraqi Criminal Tribunal's trial of Saddam Hussein. Amin quit after being criticised in the Iraqi media for appearing "too soft" on the defendants by allowing them to speak aloud in court without being recognised. He also denied Hussein's request that he face a firing squad, and decided he should die by the noose.
In March 2007, it was reported that Judge Rahman had applied for asylum in Britain after travelling to the UK with his family on a tourist visa, but the Iraqi High Criminal Court Tribunal said he had been in the UK for a family holiday.