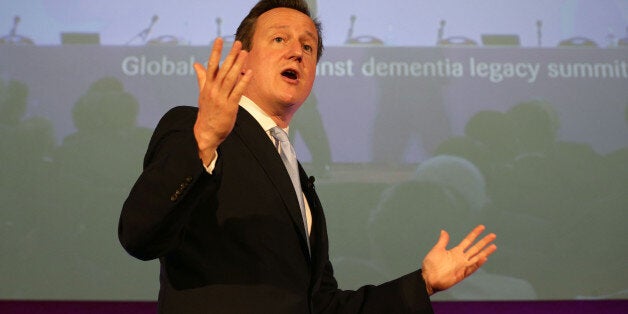 Prime Minister David Cameron is facing more questions about his links to Andy Coulson today as a jury resumes deliberations on whether the former Number 10 spin doctor is guilty of further charges.
Coulson was found guilty yesterday of plotting to hack phones while he was editor of the News of the World.
An Old Bailey jury is still considering allegations that Coulson, 46, of Charing, Kent, conspired with former royal editor Clive Goodman, 56, of Addlestone, Surrey, to commit misconduct in a public office by agreeing to pay police officers for two royal directories. They both deny the two charges.
Coulson, who was forced to resign as Mr Cameron's director of communications over the scandal, faces up to two years in jail for hacking following the high-profile trial.
The jury of eight women and three men found him guilty of conspiring to hack phones, but cleared ex-News International chief executive Rebekah Brooks of all charges.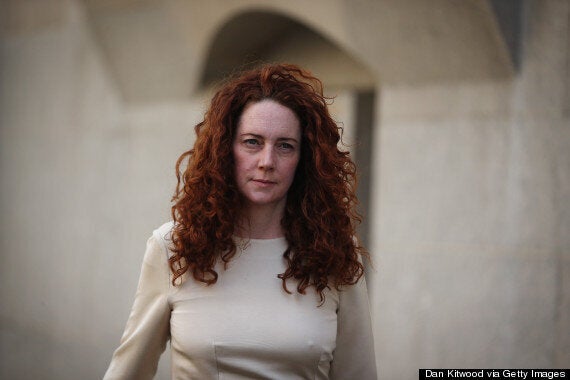 Rebekah Brooks has been cleared of all charges
Meanwhile, a Scotland Yard spokesman said they were "not prepared to discuss" a report in The Guardian newspaper that Rupert Murdoch has been officially informed that detectives want to interview him as a suspect as part of their inquiry into allegations of crime at his British newspapers. A spokesman for News UK also declined to comment.
The Guardian said it was understood that detectives first contacted the media mogul last year to arrange to question him but agreed to a request from his lawyers to wait until the phone-hacking trial was finished.
Married father-of-three Coulson was recruited by Chancellor George Osborne to head the Tory media operation within months of resigning as News of the World editor in January 2007.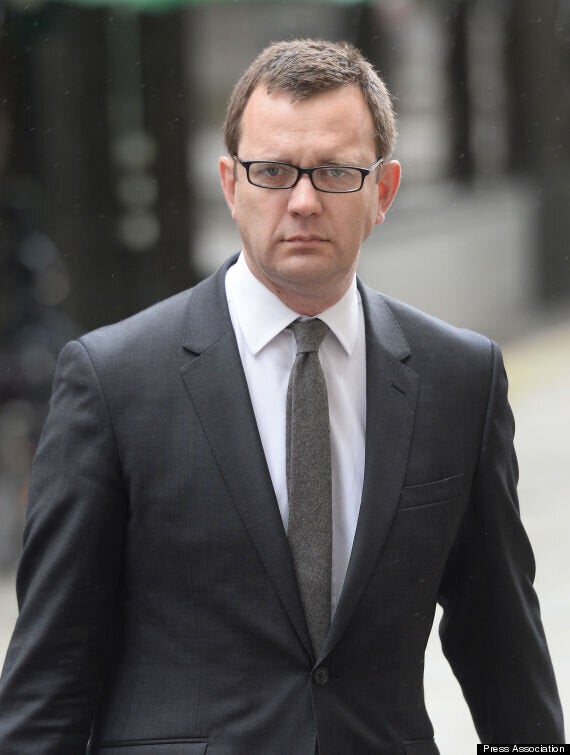 Coulson was convicted of phone hacking
When Mr Cameron entered Downing Street the former journalist took on duties heading the Number 10 spin operation, quitting shortly before he was arrested over the phone-hacking scandal.
It is expected that Mr Cameron will be asked about Coulson at Prime Minister's Questions today.
Following the verdict, Mr Cameron said: "I take full responsibility for employing Andy Coulson. I did so on the basis of undertakings I was given by him about phone hacking and those turned out not to be the case.
"I always said that if they turned out to be wrong, I would make a full and frank apology and I do that today. I am extremely sorry that I employed him. It was the wrong decision and I am very clear about that."
Mr Osborne said: "We gave him a second chance but, knowing what we now know, it's clear that we made the wrong decision."
Shadow chancellor Ed Balls told BBC Radio 4's Today: "The question for the Prime Minister is: is a partial apology enough or do we have to look into what went wrong?
"There was a guilty verdict yesterday of a man, Mr Coulson, who was already accused of such things when he was brought into Downing Street by the Prime Minister and a decision was made - and this will be put to the Prime Minister today - not to have Mr Coulson properly vetted, as people in his job always have been."
Yesterday's partial verdicts were delivered on the jury's eighth day of deliberations and the 138th day of the trial.
Brooks, 46, was cleared of hacking, misconduct in a public office for allegedly signing off payments to a Sun journalist's "number one military contact" between 2004 and 2012, conspiracy to pervert the course of justice and perverting the course of justice.
She appeared to try to keep her emotions in check when the first of the not guilty verdicts was announced, simply nodding towards the jury with a slight smile.
Later, she left the court holding hands with her husband Charlie and made no comment to waiting reporters.
Mr Brooks, a 52-year-old racehorse trainer, of Churchill, Oxfordshire, was cleared of perverting the course of justice around the time of police searches in July 2011.
Retired managing editor Stuart Kuttner, 74, was also cleared of being part of the hacking conspiracy dating back to 2000 and spanning six years. As he left court, he gave his "enduring thanks" to his legal team.
Brooks's former personal assistant Cheryl Carter, 50, of Chelmsford, Essex, was cleared of perverting the course of justice by removing seven boxes from the NI archive days before she was arrested in 2011.
NI head of security Mark Hanna, 51, was cleared of perverting the course of justice around the time of police searches in July 2011.
The prosecution had alleged that because of the scale of phone hacking at the NotW, Brooks, Coulson and Kuttner must have known what was going on while they were in charge.
The jury will resume deliberations from 11am today.
Related