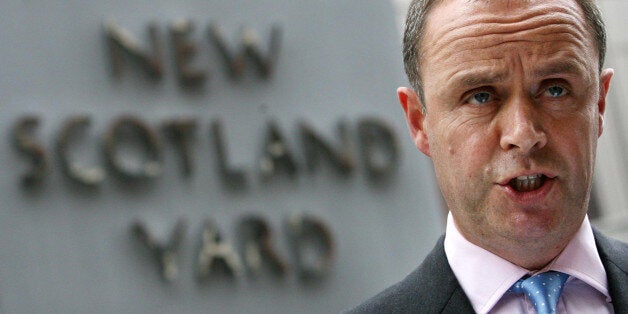 Shortly before resigning from the Met, John Yates referred to his decision not to re-open the phone hacking investigation in 2009 as "a pretty crap one".
Yates said the original investigation - which ended with charging only News of The World Royal Editor Clive Goodman and private investigator Glenn Mulcaire - was "too narrowly focused" on the fact the Royals had been compromised and, as such, was motivated by national security rather than a desire to establish how wide-spread phone hacking was.
"The first inquiry started off as a national security issue regarding the two princes," he told The Sunday Telegraph in July 2011, just before he resigned.
"The whole job revolved around what is a victim? And the interpretation of the law of what a victim was. We took a narrow view of what a victim was, because that is what we felt the advice was. There is now dancing on the head of a pin on that.
"We had always said there were a small number of victims. I was told there were hundreds of names in his (Mulcaire's) system but he was a private investigator and you would expect him to have a range of people and material."
He said a proper review of the evidence would have meant six months work for a few people. "Why would I do that?" he told the paper.
He added: "If I had known then what I know now of course we'd have widened it. I could have handed it over to the specialist crime directorate."
Around the same time, Yates gave evidence before the MPs on the Home Affairs Select Committee on his reasons for not re-opening the investigation.
He was mocked by Labour MP Steve McCabe, who said he was not the "dogged, determined sleuth" they expected.