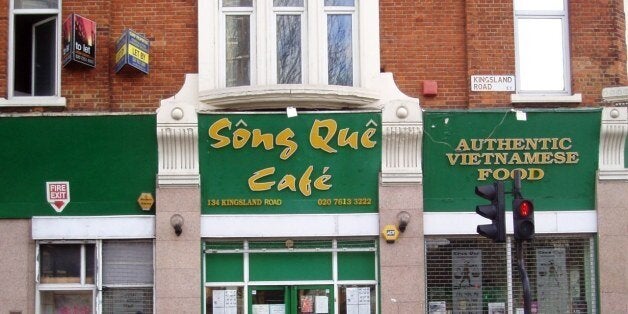 A British woman was left "flabbergasted" after being told by a waiter at the trendy Sông Quê Café in East London to "go back to your own country".
Jude Kay went to the Vietnamese diner last Wednesday with three girlfriends after watching the England v Uruguay World Cup game, but tensions rose after they sat down at their table as a waiter insisted that they had to move to another table.
"I asked why and he walked away muttering so my friend said 'leave it or he may do something to our food'," she told the Huffington Post UK.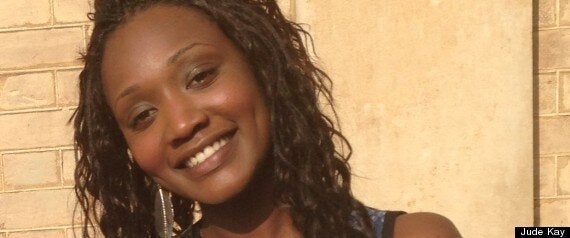 Diner Jude Kay, who went to Sông Quê Café with her friends
After being moved to a different table in the corner, Kay decided to apologise to the waiter when he came back, but got a surprising reaction as she recalls being told that "you need to go back to your own country".
"My mouth dropped and I asked him to repeat himself and he said 'you're making problems, you need to go back to your own country'. I was the only black person in the group - it was clear what he meant."
Kay, who has lived in London all her life, left the restaurant, while her friends complained to the manager about what the waiter said, who remained unrepentant. The employee was recorded by one of Kay's friends defending having told her to "go back to her own country", claiming that she had been rude to him.
The recording of the aftermath was passed to HuffPost UK
The budget Vietnamese diner is popular with celebrities, as comedian Russell Brand was spotted taking Jemima Khan there last September.
A spokeswoman for the restaurant claimed that Kay had sworn at the waiter after they had to move tables, "slamming down her menu and saying 'fucking hell'". She played down the recorded exchange as "heat of the moment", adding: "English is not his first language".
"At no point did I swear," Kay insists. "He only started saying this when he saw my friend wanted to take it further."
"I can't believe that a restaurant, in the heart of East London, can display such hideous racist behaviour, let alone below the line customer service. If people knew about this they would surely eat at one of the other 50 Vietnamese restaurants lining that very street.
"Had the management apologised I may have left it like that. What he said and did is not acceptable whatsoever, but then for the management to support him like that, I really wondered if I was dining in London."
A spokeswoman for the restaurant said that the waiter "would not say something like that" to an employee, but admitted there was a "grey area", adding: "If he had said it, then that is unacceptable".