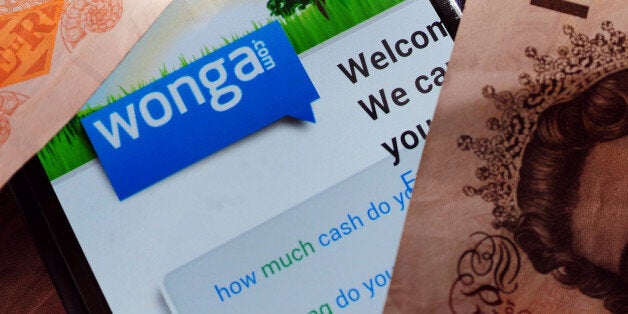 Controversial payday loans giant Wonga will have to pay around 45,000 customers more than £2.6 million in compensation for "unfair and misleading debt collection practices", the Financial Conduct Authority (FCA) City watchdog has announced.
The firm, Britain's biggest payday loans company, was found to have faked letters from non-existent law firms to customers in arrears threatening them into paying off their loans with legal action, and then charged them for these letters.
Labour MP Adrian Bailey, chairman of the Commons business committee, told the Huffington Post UK: "This investigation has exposed the family friendly advertising campaign of Wonga as a complete sham. They demonstrate a horrifying level of intimidation of some of the most vulnerable in our society.
"I welcome the actions taken by the FCA to secure compensation and hope this is a reflection of a new tough approach by the FCA which should send a message to the rest of the industry to clear up its act."
Wonga had sent customers letters under the names "Chainey, D'Amato & Shannon" and "Barker and Lowe Legal Recoveries", leading customers to believe that their outstanding debt had been passed to a law firm, or other third party. Further legal action was threatened if the debt was not repaid.
Wonga also admitted that its miscalculation of charges meant that nearly 200,000 customers had overpaid the company, although most of them had done so by less than £5. The payday loans giant apologised "unreservedly" for the failings, which took place from October 2008 and November 2010.
FCA director of supervision Clive Adamson said: "Wonga's misconduct was very serious because it had the effect of exacerbating an already difficult situation for customers in arrears. We are pleased that Wonga has been working with us to put matters right for its customers and to ensure that these historical practices are truly a thing of the past.
"The FCA expects firms to pay particular attention to fair treatment of those who have difficulty in meeting their loan repayments."
Wonga also admits miscalculation of charges meant just under 200,000 customers overpaid the company, although the majority by less than £5
Wonga, which in 2012 made four million loans to over one million Britons and £62.5 million in profit, has agreed to identify and pay redress to all affected customers.
Britain's payday lending sector has garnered controversy as it has grown due to their huge interest rates and punitive costs. Wonga, as the biggest firm in the £2 billion sector, has a representative APR on a loan at 5,853% Loans from these firms are typically described as short-term lines and cost an average of £25 per £100 for 30 days. Wonga's £2.6 payment would rise to £3.5 million if it had to pay within 30 days under its own interest rates.
Tim Weller, interim Wonga chief executive, said: "We would like to apologise unreservedly to anyone affected by the historical debt collection activity and for any distress caused as a result. The practice was unacceptable and we voluntarily ceased it nearly four years ago."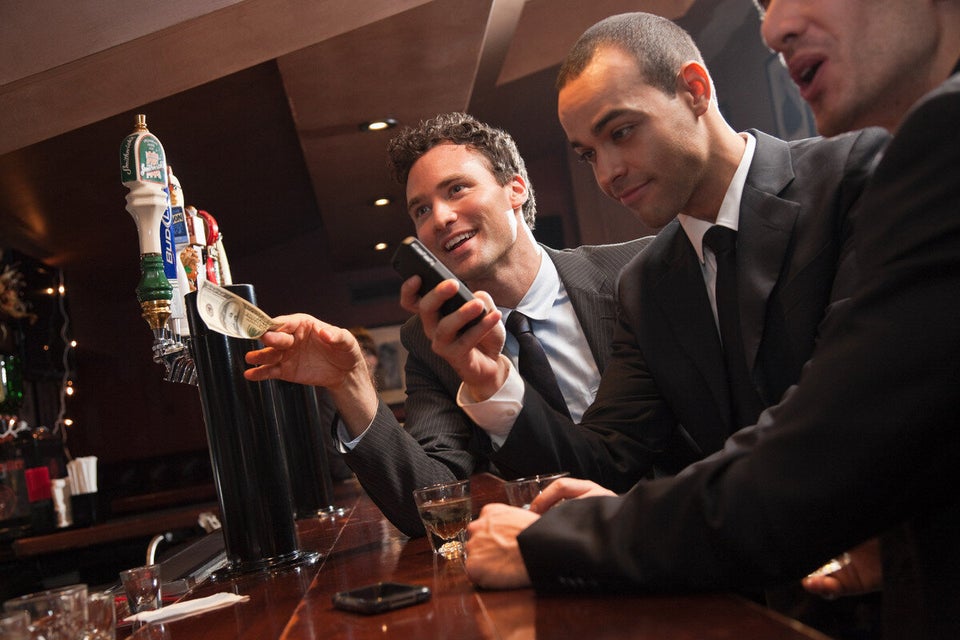 Things You Wouldn't Believe Payday Lenders Did
Popular in the Community