If you're already suffering from Glastonbury blues, I suggest you look away immediately.
This couple have had the ultimate modern-day fairytale wedding and got hitched at Worthy Farm.
Jack and Bianca Vaughan tied the knot in the nearby town of Glastonbury, before joining thousands of other Glasto revellers for a mini-honeymoon.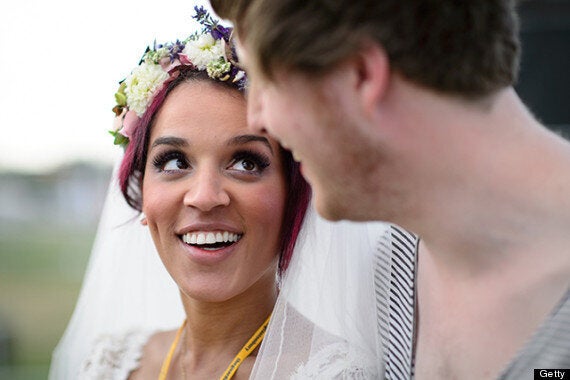 Bianca was snapped looking very festival-chic in her white lace dress, veil, flower headband and white Hunter wellies, while her groom wore a pair of Puma trainers, grey T-shirt and shorts - we're hoping he didn't wear that down the aisle.
We've just about managed to get over the major Glastonbury envy this union has forced upon us, so there's nothing left but to wish them a very long and happy life together.