The biting escapades of Uruguay's talismanic and apparently vaguely cannibalistic striker Luis Suarez are well documented.
But now the world of tech is getting into the controversy too, after it was claimed that the bite marks shown on the shoulder of Giorgio Chiellini were in fact photoshopped on.
Guess who's claiming that? Yup, the Uruguay FA.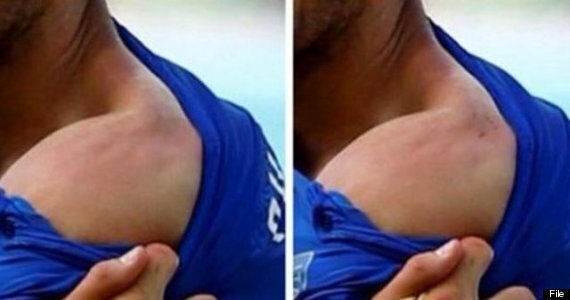 Suarez's lawyer Alejandro Balbi, ahead of a hearing which could determine whether or not he plays another minute in this world cup, said that the images were faked reported Gizmodo.
"There is a possibility that they ban him... but we are convinced that it was an absolutely casual play, because if Chiellini can show a scratch on one shoulder, Suárez can show a bruised and an almost closed eye."
A Spanish newspaper published the two images side by side and said the images might be fake. The pictures are also circulating around the web on social media - though clearly if it were possible to Photoshop the bite marks onto the shoulder, it would also be possible to Photoshop bite marks away too.
And as it turns out, we have proof it wasn't.
This is the another angle of the bite marks taken by Getty picture agency, direct from their servers: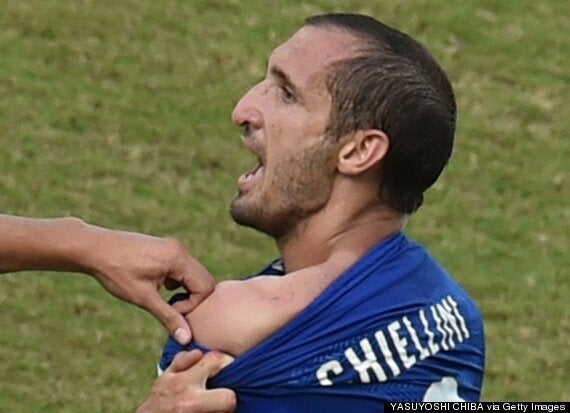 Unfortunately for Suarez, even if it was possible that the photo was faked, which it isn't, it's hard to dispute the live footage of him clearing biting another human broadcast to millions around the world.