Australian officials are confident that missing flight Malaysia Airlines plane MH370 was flying on autopilot until it ran out of fuel over the ocean.
The plane and its 239 passengers vanished almost four months ago en route to Beijing from Kuala Lumpur.
Australian Deputy Prime Minister Warren Truss said the new search area south of the original hunting ground is now being probed, after new information from existing satellite data came to light.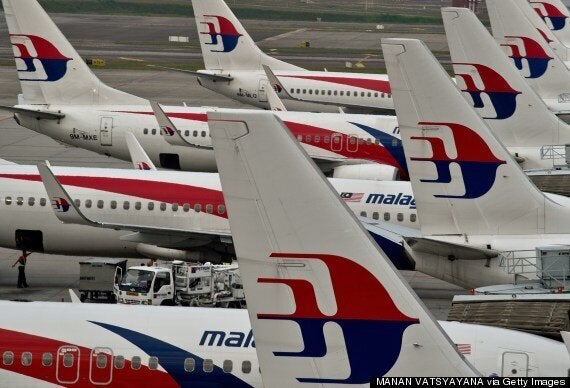 Airport groundstaff walk past Malaysia Airlines planes parked on the tarmac at the Kuala Lumpur International Airport in Sepang
Martin Dolan, chief commissioner of the Australian Transport Safety Bureau, said: "Certainly for its path across the Indian Ocean, we are confident that the aircraft was operating on autopilot until it ran out of fuel."
The Boeing 777 is believed to have crashed in the southern Indian Ocean, but not a single piece of debris has been identified in an extensive search involving more than a dozen countries.
Family members of passengers are seeking to raise $5 million for a reward and private investigation leading to discovery of what happened to the missing jet, in the hope whistleblowers will come forward. A photo of Zaharie Shah (top right) and co-pilot Fariq Abdul Hamid (top left) atop a poster appealing for the missing plane to 'please come back'
Last week it was revealed that the pilot of the vanished flight MH370 has become the chief suspect in its disappearance, after police learned he had made no social plans after the day it disappeared.
Captain Zaharie Shah had no social or professional engagements after March 8, the day the flight vanished. The Malaysian police investigation has not ruled out mechanical failure as an explanation but says he is the most likely culprit if human action was to blame.
The rest of the crew were all cleared by security checks, the Sunday Times reported.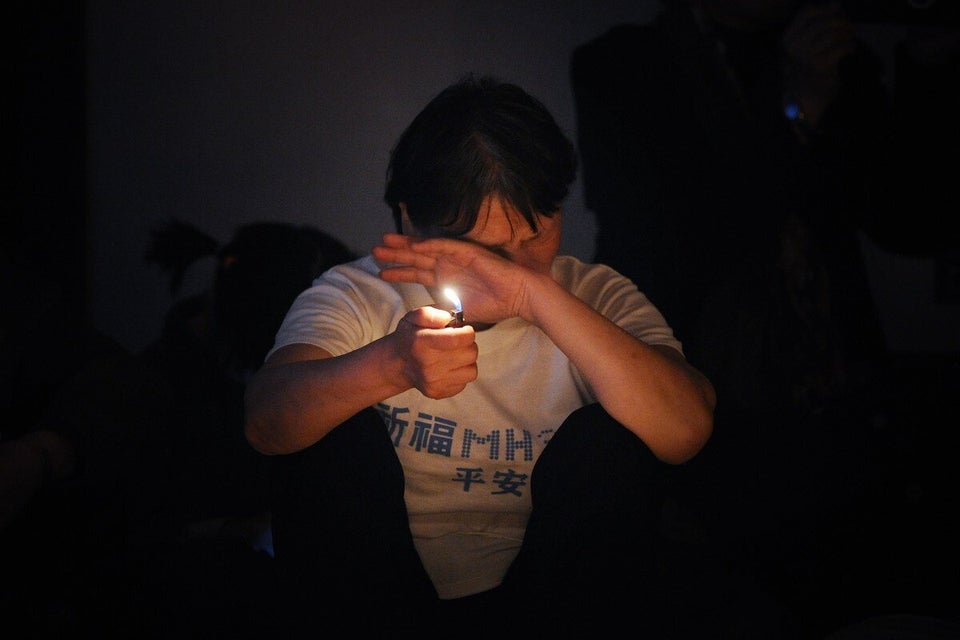 Search For MH370
Popular in the Community