The Royal Family costs the taxpayer roughly the equivalent of a packet of rolos a year - but that adds up to a eye-watering spend of £35.7 million.
It's 56p per person to keep the Royal machine oiled, an increase of £1.9m in real terms from the previous year, or 5.7%.
But the cash hasn't gone on keeping the Queen in corgis and tiaras - most has been spent on a a "backlog" of restoration work, with spending on property maintenance increased by £4.2m to £13.3m.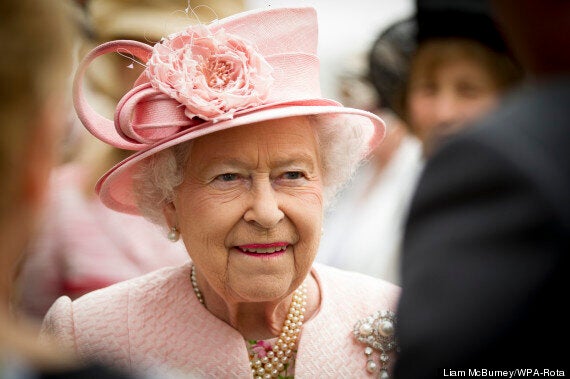 The Royal Family costs the taxpayer 56p per person
Asked whether the funds are enough, a royal source said: "We would like it to be more. We don't like having a property backlog hanging over us. We would like to have enough money to get that fixed... (but) we accept that in recent years the economy has been in such a state that that has been entirely unrealistic."
This included £3.4m to refurbish of Duke and Duchess of Cambridge's family home at 1A Kensington Palace was "completely reserviced" from April last year following the removal of asbestos that had made the property uninhabitable.
But that was not the entire spend - £1.1m was spent on the property the previous year, taking the total to prepare it for the couple and their baby son Prince George to move in to more than £4m.
It was, by all accounts, a building project as difficult as any on Grand Deisgns, the home was riddled with asbestos and had no running water. Furniture and a new kitchen were paid for privately by the couple.
"The Cambridges have been extremely sensitive to the fact that public funds were paying for a lot of this work," a Royal household source said, adding that the apartment was "not opulent", adding: "It is done to a very comfortable but ordinary level."
A Kensington Palace spokesman said: "Before the project started, the residence was in a state of disrepair. It was last refurbished in 1963.
"It has required a significant amount of work to make it inhabitable again. This is the couple's one and only official residence and it is here they plan to stay for many, many years to come."
William Nye, principal private secretary to the Prince of Wales and Duchess of Cornwall, hinted that they had helped with the private costs of refurbishing the Kensington Palace apartment.
He said: "Young couples setting up home receive some help from their parents or grandparents. Some assistance may have been provided."
One area where the royals seems determined not to scrimp is travel, with the total cost of official travel by road, rail and air for almost 3,000 official royal engagements was £4.2m.
Travel costs incurred by the Prince of Wales alone amounted to more than £1m, including £434,000 on his visit to India with the Duchess of Cornwall in November, £255,000 for him to attend Nelson Mandela's funeral on a private jet in December and another £245,000 on a trip to the Middle East.
£10,092 on a return chartered flight for the Duke of York to travel to Munster in Germany to mark the withdrawal of British forces in July last year.
£22,623 on a return trip by the Queen on the Royal Train from Windsor to Oxenholme in Cumbria to meet members of the Duke of Lancaster's Regiment in July last year.
£10,559 on a return trip by chartered plane by the Duke of York from Northolt to Edinburgh to take the salute at the homecoming parade of the Royal Highland Fusiliers, 2nd Battalion The Royal Regiment of Scotland in October last year.£10,888 on scheduled flights taken Prince Harry from Heathrow to Washington, Denver and New York in the US before returning to London in May last year.
£46,198 on chartered flights taking the Earl and Countess of Wessex on a Foreign Office trip to Sofia in Bulgaria, Bucharest in Romania and Ljubljana in Slovenia in June last year.
Figures released by Charles's office show that just over £1.3 million of public funds were spent on official travel by him and his wife.
Sir Alan Reid, keeper of the Privy Purse, said public funding of the monarchy had fallen by 8% in real terms in the last two years when maintenance costs are stripped out. "We take our responsibility to run as efficient an operation as possible," he said. "In our view we think that we do as good a job as possible in terms of trying maximise the value for money."
He rejected suggestions that the Queen's eldest son lives a "lavish" lifestyle.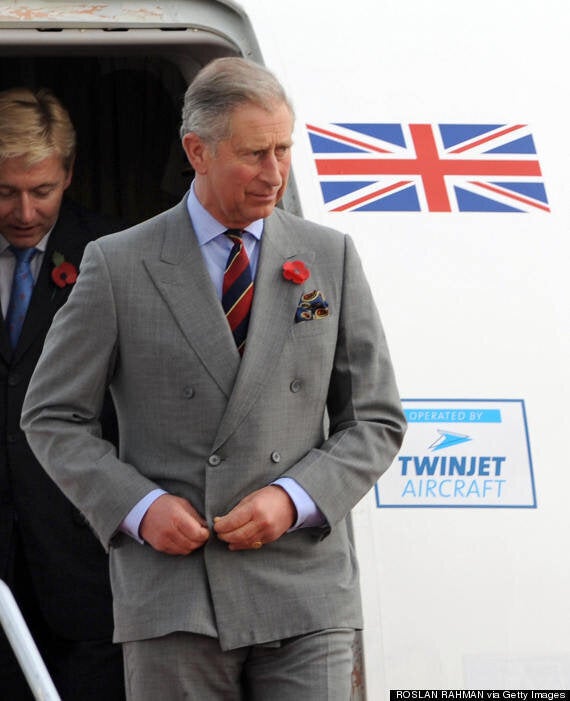 Britain's Prince Charles walks out of his private jet upon arrival at Halim Perdanakusuma airport in Jakarta
"The Prince of Wales lives the life of the heir to the throne," he said. "He lives in London in a royal palace and has staff who enable him to do the job that he and Her Royal Highness have created for themselves."
The report, which is published today, also detailed the busy schedule undertaken by the Queen in the last year, with the 88-year-old undertaking 309 public engagements in the UK, although she carried out none abroad.
Sir Alan said: "The Queen is busier than ever, which perhaps belies reports that she was easing up."
The accounts also showed a total of £2m was spent on housekeeping and hospitality, with £1.3m going on food and drink and £0.7m on cleaning, laundry and other services across the official royal residences. The figure was £100,000 higher than the previous year.
The amount spent protecting members of the royal family is not included in the accounts for security reasons. A royal source said these were costs created by terrorism rather than the monarchy.
It was also confirmed that the monarchy has entered into an annually renewable lease with helicopter firm AgustaWestland for a minimum of 150 charter hours for a chopper that will be operated by crew from the Queen's Helicopter Flight.