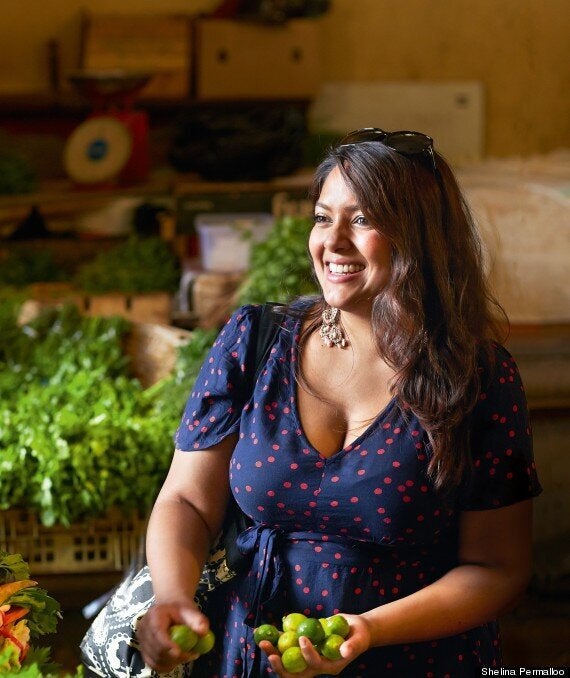 What Shelina likes to eat: On my day off - if I'm at home - I like to indulge in anything with a one-pot angle - easy cooking, easy eating. One of my favourites would be something like a slow-cooked mauritian mutton curry or even a simple dal with a couple of spices and a few chillies.
If it's someone else cooking then it has to be my mum's food, if she's been busy in the kitchen or hasn't had too many grandkids to look after, my favourite ensemble she makes is a mauritian rougaille (creole tomato spicy sauce), homemade roti and grilled sardines.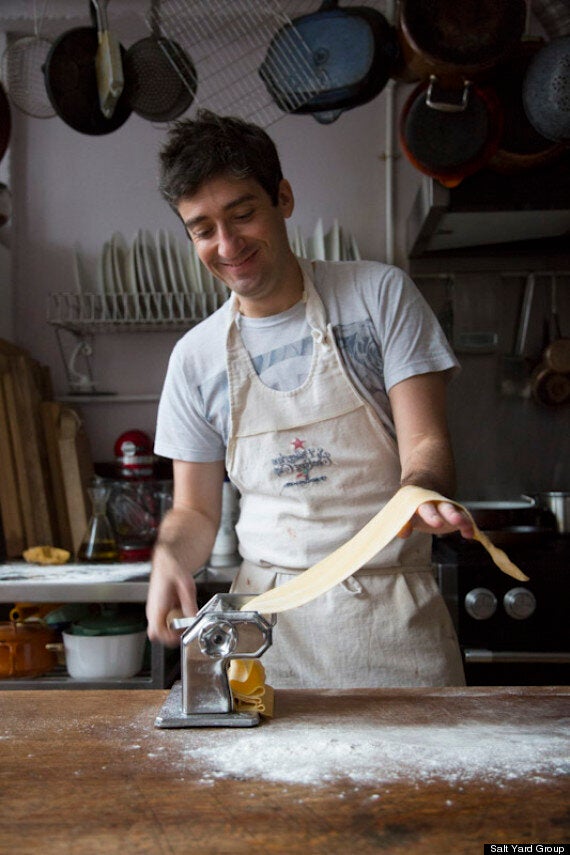 What: The Salt Yard Group is a collection of restaurants such as Dehesa and Ember Yard, which serves gorgeous small plates. Think slow cooked pork cheeks and bream carpaccio.
What Ben likes to eat: I'm a big fan of Indian food - my wife Nykeeta is half Indian and I've travelled there before. I generally cook it but my wife is also a fantastic cook. We like to go to town when cooking and will do everything like making roti and naan, our own pastes and grinding our own spices.
I find it very rewarding and challenging as I'm not classically trained in the use of the spices so I use cook books and really concentrate on the tasks at hand. I like regional cooking and using different lentils for different daals too. I will do lots of fish dishes too like masala sea bass or prawns in dry spiced chilli and lime.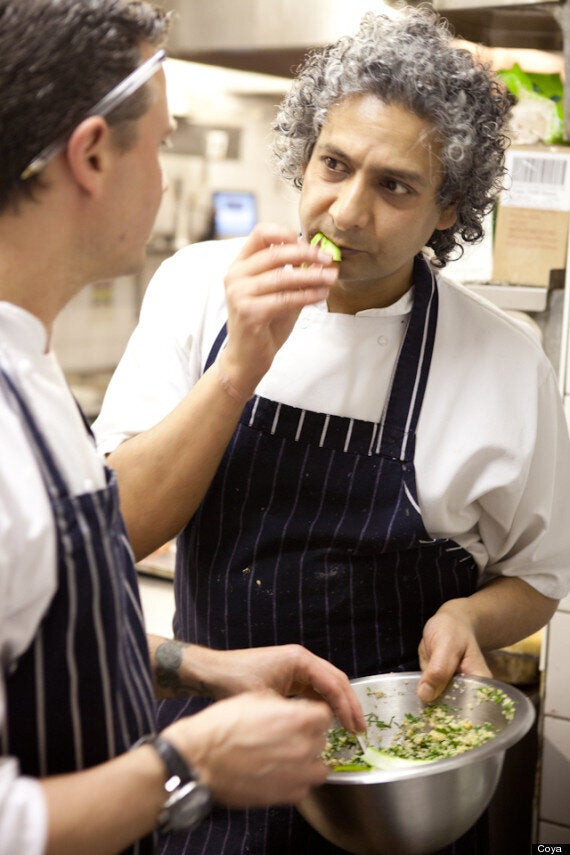 What: Our review of Coya's insanely good Peruvian food says everything that needs to be said.
What Sanjay likes to eat: A Croquet Madame for breakfast made by Virginie, my wife. My all-time favourite dishes have to be any items on the barbecue in the summer and in the winter a whole roast fish or a meat roast with all the trimmings. All this is made by my wife. If I feel like it I will help, or if I am allowed but I tend to use too many pans and make a mess in the kitchen!
What: Uber-cool, Japanese-Peruvian restaurant with dishes such as warm venison tataki and scallop tiradito
What Jordan likes to eat: My beautiful wife being Jamaican, cooks amazing authentic Caribbean cuisine. My favourite is when she cooks her speciality of slow braised ox tail with spices, thyme and chilli in our aga oven served on coconut rice and kidney beans with a glass of freshly pressed organic carrot and beetroot juice to wash it down. Nice homely comforting cooking.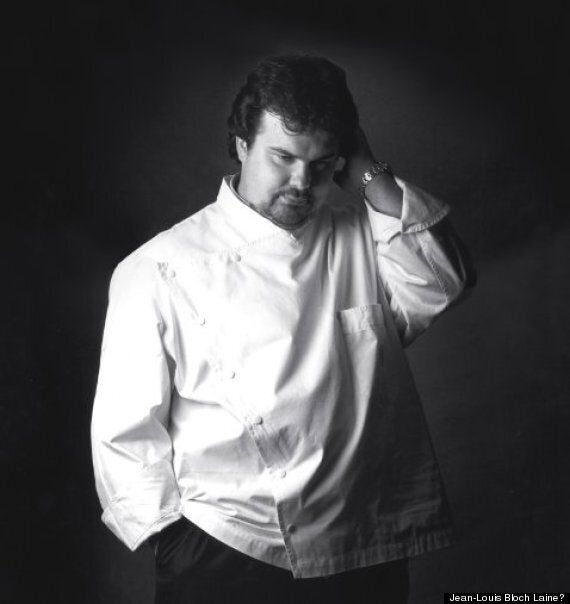 What: He's a world class pastry chef who has been dubbed the 'Picasso of pastry' by French Vogue.
What Pierre likes to eat: I like to prepare a fresh fruit salad every morning, it has become quite the ritual for me and is a great start to the day.
Other than that, I am a big fan of "Blanquette de veau", a traditional French veal stew, or a melt in the mouth roast lamb shoulder like in Tunisia. In the summer, my favourite dishes have to be beef gravlax or fish ceviche - especially sea bream, full of flavour and refreshing, perfect for a light dinner on a hot day!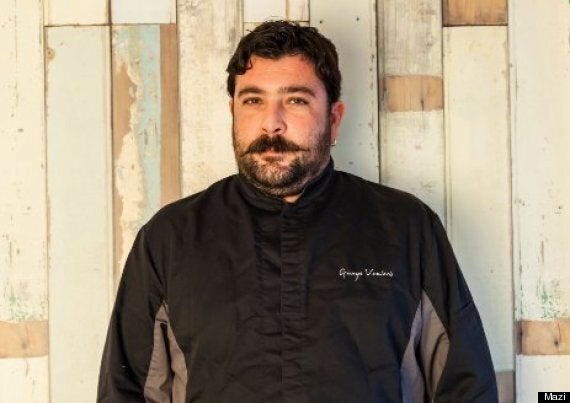 Who: George Venieris, executive head chef at Mazi
What: This stylish Greek restaurant which serves dishes in glass jars is favoured by the supremely wealthy Niarchos family.
What George likes to eat: There's nothing better than fried eggs in water. I create a fragrant stock with bay leaves, pepper and fresh herbs from the back yard, add some olive oil.
In a shallow pan, I 'fry' the eggs in the water/oil stock then put them on some buttered toast and eat. Best go-to, comfort, tasty food ever! My grandma taught me that one.
What: Trained by Ferran Adria, Allibhoy's signature style is simple and quick tapas
"On my days off I like to bake. I love to do something that takes a level of skill and time. One of my favourites is croissants, I love them when they're freshly cooked!"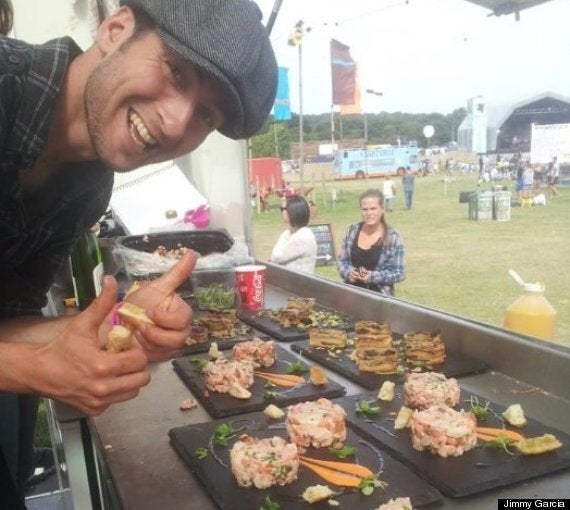 What: Jimmy is crowned 'king of pop-ups' and serves ridiculously good, beautifully presented food for not very much - read our review here.
What Jimmy likes to eat: After a shift there is a kebab shop in Clapham that does the most amazing shawarma. Otherwise if I'm cooking for myself it tends to be something simple like penne pasta.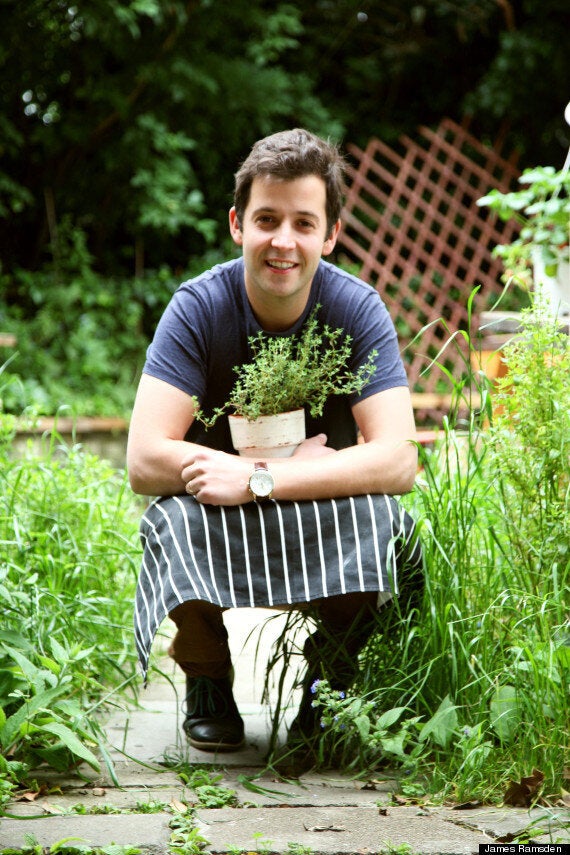 What: The menu on James's supperclub menu reads like poetry: skate cheek with oyster leaf and rhubarb ice cream.
What James likes to eat: Anything involving noodles of some sort is what I want on a day off. A big mess of spaghetti, a fiery laksa, a soothing pho - they all hit the spot. Preferably cooked by my wife. Not because I'm lazy, but because food cooked by someone else, and particularly her, always tastes better.