"By the end of the class you will be dancing like Beyoncé".
That was the guarantee that Seen on Screen founder Bonnie Parsons made me before I tried out her Beyoncé dance class at Tottenham Court Road's Central YMCA Club - needless to say, I was a little dubious.
Anyone who's ever seen Beyoncé perform (and if you haven't, where have you been?) will know how incomprehensibly brilliant she is, so it was a pretty big promise to make.
But Bonnie has worked with Beyoncé's choreographer Frank Gatson, danced for Kelly Rowland, Florence and the Machine, JLS and Alexandra Burke, so if anyone could pull this off, it would probably be her.
Seen on Screen run dance-fitness classes based on the moves of Britney Spears, Katy Perry, Usher, Jason Derulo and more - perhaps unsurprisingly, the Beyoncé classes are among the most popular.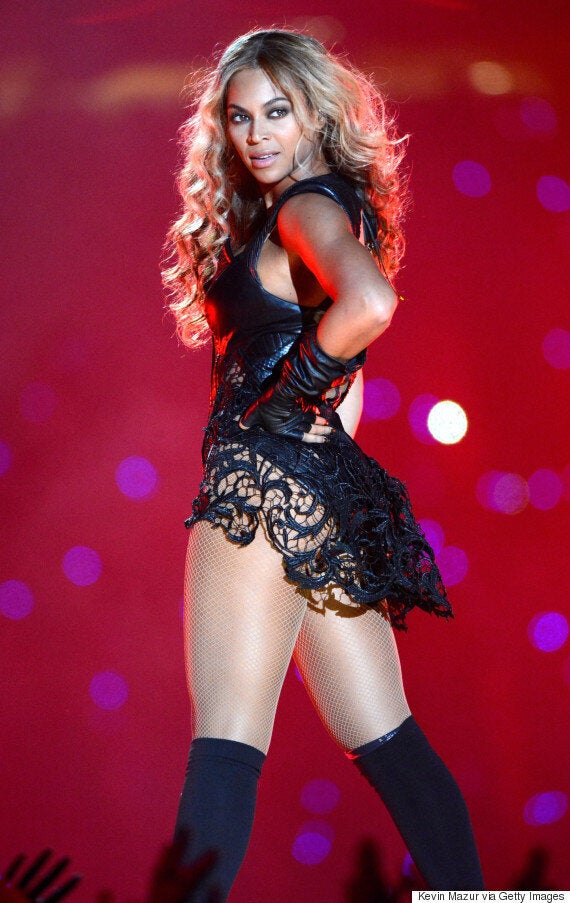 With the aim of giving you a good time while you work out - one class can burn up to 800 calories - Bonnie describes the hour and a half sessions as "like fitness, disguised."
"It is about fitness, you do lose a lot of weight if you do the class regularly, but it's more about having fun, setting yourself a challenge and pushing yourself further.
"The aim of the class is for you to let go and not be worried about making a mistake or what you look like - because you will look fabulous!" Bonnie said as we chatted before class.
I was signed up to try the 'XXX' class - a workshop with moves inspired by Beyoncé, Chicago, Crazy Horse Paris (Le Crazy Horse de Paris) and Bob Fosse ... but mainly Beyoncé.
As I entered the studio I must admit, I was a little apprehensive - I love a good dance class but I'm a girl more suited to jazz hands than popping my non-existent booty à la Sasha Fierce.
We began with a 15-minute warm up, copying Bonnie as she demonstrated simple moves to get our heart rates up, before stretching.
Next up were a series of ab exercises - because everyone wants core strength to rival Beyoncé's after all.
So far, so normal dance class - but all that was about to change. The class then moved on to the 'strut' section.
Second to Beyoncé, Bonnie is queen of the strut and can perform the same walk that Bey does in her Crazy In Love video with uncanny accuracy.
For this section the studio lights were dimmed, which helped me to feel relaxed and less self-conscious.
Bonnie encourages you to totally let go, touch your hair, pose at the end, do whatever makes you feel sexy - I realise this sounds like the most cringe-worthy exercise to ever be invented, but when you're there, it's really not.
The girls in the class (some of which go to Seen On Screen every week) cheer and whoop as each group strut across the room - I have never been in a dance class with such a welcoming, supportive atmosphere.
It's worth noting that some of the regular attendees slipped into a pair of heels before the strut section - I'd recommend packing a pair of chunky heeled boots (the most popular shoe of choice) because as I got more and more into showing my sassy side, I felt a little frumpy in my dance trainers.
For the remainder of the class we learnt a routine to Beyoncé's 'Work It Out'. Full of hip rolls, body ripples and a LOT of 'hairography', the sequence certainly channeled the effortlessly seductive Queen Bey.
Unlike traditional dance classes (I'm thinking back to my ballet days here) the final piece isn't meant to be a regimentally polished routine where every dancer looks identical - the idea is to feel like Beyoncé, as well as look like her, therefore adding your own style, arms and additional hair flicks is very much encouraged.
Although this class is suitable for all abilities, if you've never been to a dance class in your life, I think you may struggle a tad.
Although the moves themselves aren't horribly taxing, the pace of the class is pretty fast, which might make keeping up an issue.
That said, I would not discourage complete novices from going - Bonnie creates a fun, friendly environment where asking questions feels totally acceptable. Looking back at the day, I may not have looked exactly like Beyoncé, but at the time I sure did feel like her. Not only does the class teach you some of the tricks of the trade, but it also provides a massive confidence boost.
By the end, I was sad to be heading home - I felt more like I'd been on a girls night out than attended a fitness class, and you definitely can't say that of the gym.
Seen On Screen run classes as several London gyms. The Beyoncé XXX class costs £18 per 1hr 30min class.