Fag in hand, hairnet on head… you'd be forgiven for thinking Charlotte Church was off to a 'Coronation Street'-inspired fancy dress bash as Hilda Ogden judging by her get-up.
Alas, that isn't the case as the Welsh star was actually snapped looking like the 'Corrie' legend as she filmed scenes for 'Under Milk Wood' in Solva, Pembrokeshire.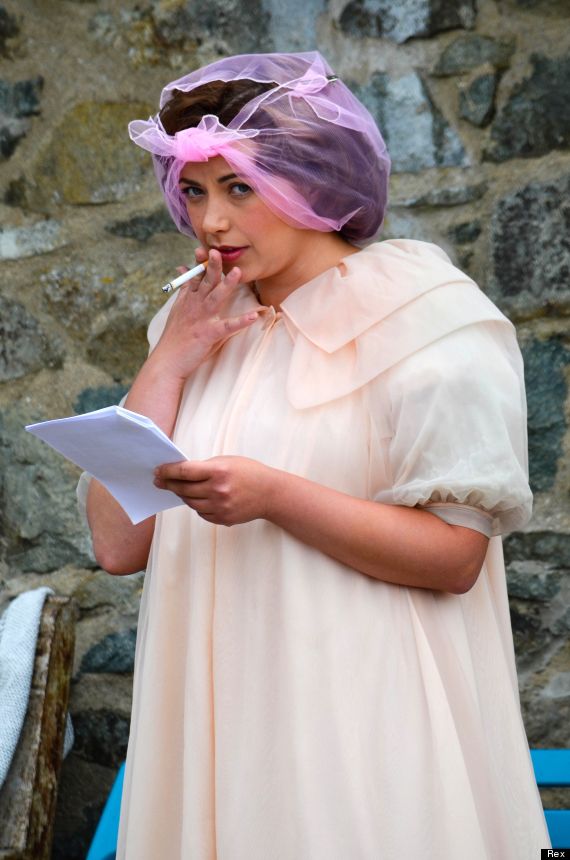 Charlotte Church
The former opera star is starring in a new film adaptation of the Dylan Thomas classic, which will also guest star other famous Welsh celebs including rugby star Gareth Thomas and errrrm, former Labour leader Neil Kinnock.
Charlotte has a starring role in the film, playing Polly Garter, who pines for a dead lover, while Rhys Ifans will narrate proceedings.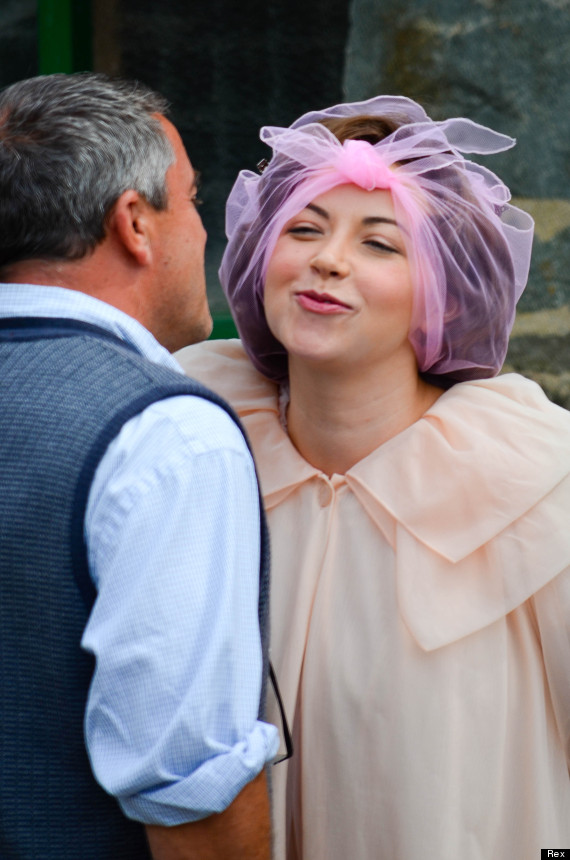 The film's director Kevin Allen told the BBC: "We want to veer away from delivering a dull, literal reflection of Thomas's original work, intending instead to explore some of the more erotic, visceral elements of the richly funny, filthily fluid, magical dreamscape - whilst not stooping to mess with Thomas's original text."
An 'erotic, filthy' film starring Neil Kinnock? Now this, we HAVE to see.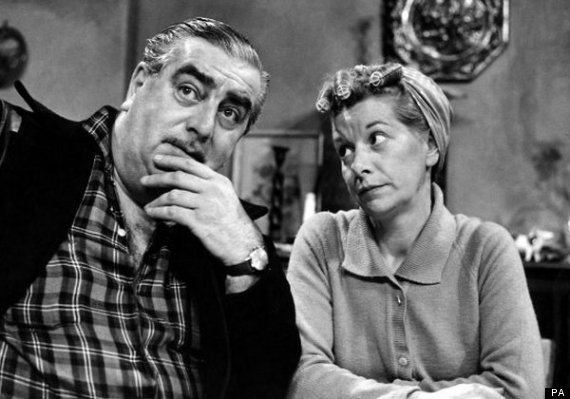 Hilda Ogden (Jean Alexander) in 'Coronation Street' with her husband Stan
Meanwhile, Jean Alexander - who played Hilda Ogden in 'Coronation Street' - has thanked well wishers after she was rushed to hospital earlier this week.
The 88-year-old star stressed she 'didn't want any fuss' but said she was 'very grateful for all the interest shown by the public in her.'
LIKE US ON FACEBOOK | FOLLOW US ON TWITTER