The British father of "virgin killer" Elliot Rodger has told an interviewer that he wakes up every morning thinking of the six people his son killed on a murderous rampage at UC Santa Barbara.
"Every night I go to sleep, I wake up and I think of those young men and young women that have died and who are injured and were terrorised and my son did that," he said. "My son caused so much pain and suffering for so many families."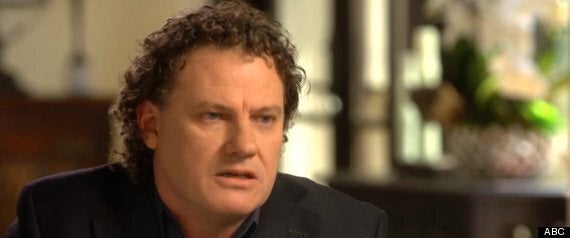 'My son caused so much pain and suffering for so many families'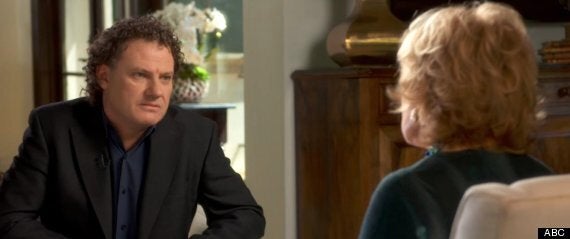 'Every night I go to sleep, I wake up and I think of those young men and young women that have died'
The 22-year-old, who posted a chilling manifesto and YouTube video prior to the massacre laying out his intent to kill sorority girls, carried out the killing spree on May 23, killing six people and injuring 13. In the video, London-born Rodger, who grew up in West Sussex, complained he was "forced to endure an existence of loneliness, rejection and unfulfilled desires".
"Girls gave their affection and sex and love to other men but never to me," he said. "I'm 22 years old and still a virgin. I've never even kissed a girl."
Though the family had called police several weeks before after being alarmed that Elliot had uploaded several YouTube videos "regarding suicide and the killing of people", he was interviewed by police and deemed to pose no threat.
"There is no way I thought that this boy could hurt a flea," his father said. "The most unbelievable thing, what I don't get, is that we didn't see this coming at all.
"This is the American horror story, or the world's horror story. When you have somebody who on the outside is one thing and on the inside is something completely different and you don't see it." Rodger, 22, went on a murderous rampage Friday, May 23 killing six before dying in a shootout with deputies
Rodger has met with the father of one of his son's young victims, embracing Richard Martinez, father of 20-year-old Christopher, after they met in a local coffee shop. They wouldn't discuss details of what they called a "private conversation between grieving fathers".
But parents of two of the other young men stabbed to death dead by Rodger spoke out on CBS, saying they felt there had been too much emphasis on the killer and his family, not the victims.
David Wang, 20, and George Chen, 19, were killed by their roommate Rodger, who also killed James Hong, Christopher Martinez, Katherine Breann Cooper and Veronika Elizabeth Weiss as he drove around campus. He then shot himself.
"We have love in our heart, tears in our eyes, responsibility on our shoulders, and we hear the voice from our children from heaven. We want to do something," Kelly Chen said.
"We want the young generation to know: Killing is a crime." said Kelly Wang. "Killing is not something cool."
"Yes, you can do gun control, but if somebody has so much hatred in his heart, they can use other ways to kill innocents, and that happened to our boys."
"I still think my son is alive and not gone. I still don't understand why this happened to such beautiful heart, beautiful lives," said father Charlie Wang.
Rodger's father had not reached out to them to offer his condolences, they said. "Personal condolence and apologize, and this is the minimum they should do," said father Johnny Chen.
Peter Rodger has since contacted them by letter, CBS reported.