Fleshlight, makers of what we can only describe as gentlemens solo pleasure tubes, have invented an iPad case you can have sex with.
(Well, we say can... But there's not much else it's designed to do.)
The Fleshlight LaunchPAD is a hefty plastic case for Apple's tablet, which contains a pre-made slot for one of Fleshlight's realistic, closely-fitting tubes.
The idea -- if you can't already guess -- is to "use" the device while watching a film. A naughty film.
"Tablet devices have allowed for porn consumption to become 'mobile' and more convenient for viewers to watch their favourite content," Daniel Pacheco from Fleshlight told the Daily Dot. "Coupled with our Fleshlight LaunchPAD, they're set for a pleasurable time!"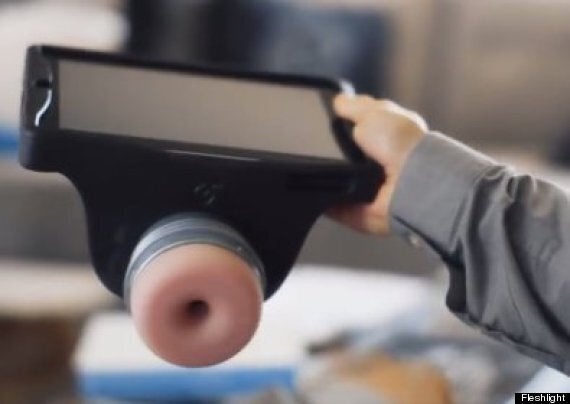 Fleshlight describe the surprisingly low-cost item ("a whole new perspective on masturbation!") as follows:
"Use the rugged handgrips on either side of the Fleshlight LaunchPAD and enjoy a completely new perspective. Explore using your Fleshlight LaunchPAD in a variety of positions, including keeping the device stationary during use - another great way to practice improving your sexual stamina! As with all Fleshlight products, don't forget to use Fleshlube® water-based lubricant."
They have also produced a NSFW pitch site, which you can find here. But if you want to get the gist without too much disturbing imagery, you can watch the safe-for-work trailer above and the GIF below: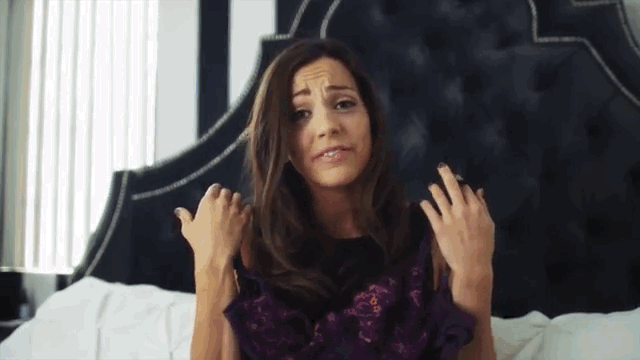 Customers, apparently, love it.
'CaptainBeefstik' writes on the Fleshlight website: "I love warming up my Fleshlight, finding some awesome porn, and going to town with the LaunchPAD."
Meanwhile 'All4Girls' praises the case's grips and solid velcro attachments.
Yet another customer said that combining the realistic 'Stoya' porn star attachment (modelled on the actress's real body parts) with her films leads to new levels of delight.
"Stoya porn on your tablet + the Launch Pad + Stoya's Fleshlight makes it feel like she's really in the room! IMHO this is better than the real thing."
Each to their own. You can buy the case for the low price of just €29, but that doesn't include a Fleshlight or the potential cost to your reputation when someone finds this incriminating piece of plastic in your bedside table.