Moving between archive footage and dramatic reconstruction for 'Seve The Movie', director John-Paul Davidson follows young Severiano from the beaches of Cantabria of Spain, where he jumped over the wall, skived off school and instead spent 10 hours a day learning how to move a small white ball into a slightly larger hole - all the way to Masters victory and eventual Ryder Cup statesmanship.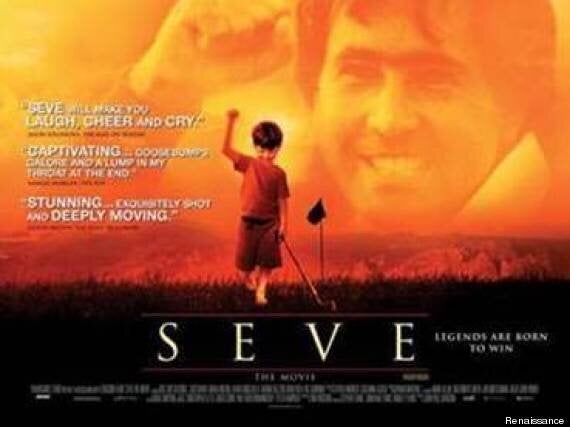 'Seve The Movie' tells the dramatic story of the golfing superstar's life
John-Paul doesn't claim to be particularly interested in golf - "I've played twice in my life" - but for him as for many people, the shining personality of Seve transcends the sport - "His face, his character, his smile, and these extraordinary shots that made him king of the car parks.
"Like Senna was on the tracks, I knew Seve took it right to the edge. If you can live dangerously on a golf course, he managed it."
The biggest task for the team was to recruit for the film a young man capable of both impersonating Seve as a person, and pulling off similar shots. They found him, poignantly, near Seve's own home town. José Luis Gutiérrez Real had never acted in his life before, but was the splitting image of a young Ballesteros, who had always been his idol.
So John-Paul directed him simply. "I just told him to channel everything he'd ever thought and felt about Seve into his performance, and he pulled it off. Plus his shots were extraordinary. He's got a handicap of three, which is apparently very good," the director chuckles at his good luck.
The biggest surprise about Seve's life that John Paul came across in making his life story?
"Just how much his brothers helped him, all of them golfers themselves," says the director. "They supported him and nurtured him. He wasn't on his own, there was a whole community rooting for this young genius.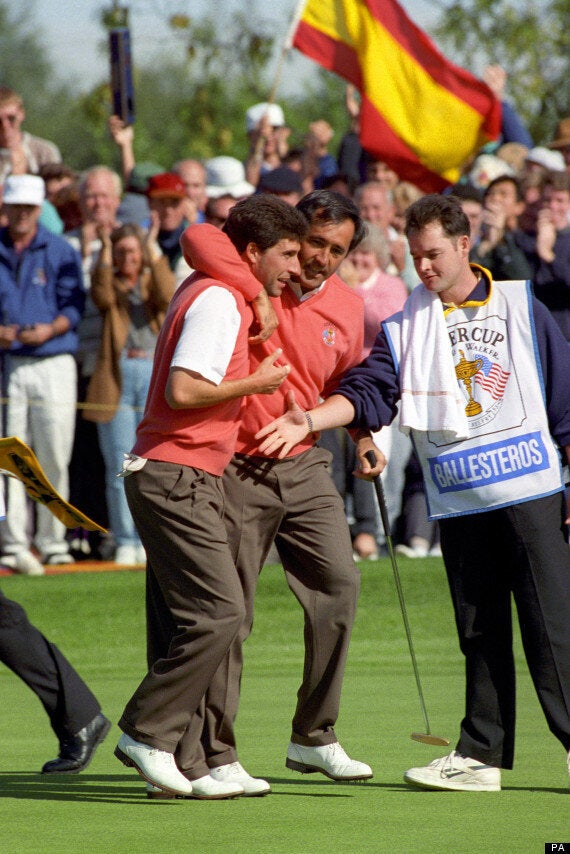 Seve celebrates with his great golfing chum Jose Maria Olazabal in 1993
The most moving part of the whole film, after the great highs of his career, is the grace with which Seve succumbs to the brain disease that finally killed him in 2011.
"Interviewing his longtime friend and co-player José María Olazábal was very emotional," reveals John-Paul. "He talked about when they started playing together a long time ago, right up to the Ryder Cup in Medinah, the year after Seve's death.
"Jose Maria was captain, and his team won it on a knife edge. Afterwards, they all looked up to the sky and said, 'This one's for Seve.'"
'Seve' is in selected UK cinemas from today 27 June. Watch the trailer below...