What does a Wimbledon champion's diet look like?
Andy Murray, 27, is served up the same three dinners during the tournament, and said his options are kept "simple".
"You might not be surprised to hear that I don't order a pizza when I get in," Murray said in his BBC column. These dinners are cooked by his girlfriend Kim Sears - and you thought she was just a cheerleader.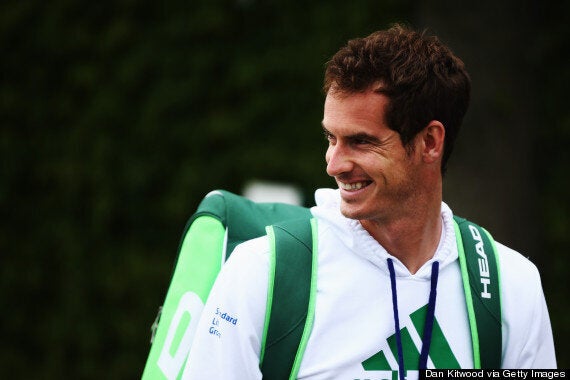 He added: "I have either salmon with rice, roast chicken with vegetables and potatoes, or steak with salad.
"My girlfriend Kim will cook and I know each night that it will be one of those three.
"I had salmon on Tuesday night, so I knew that on Wednesday it would be one of the other two. My guess was steak."
Meanwhile, his breakfast is very fruity - but the bananas need to be mushed up.
"If my dinner options are limited, breakfast time can be a bit more creative.
"I usually have a smoothie, and on Tuesday morning it involved strawberry yoghurt, raspberries, apple juice - a bunch of stuff - and then I had an apple and a peach.
"I also had a bagel with banana. I've been asked a lot of questions about all sorts of things during my career, and I think I've said somewhere in the past that I don't like bananas.
"Well, I can update you - if I mush it up and put it on a bagel, it's fine! I guess it must be the consistency," he said in the column.
Murray talks to BBC Sport's Piers Newbery for the column, which appears on the tennis star's own website as well as on the BBC Sport website.
Related