The rain has not stopped tens of thousands of people marching in London on Saturday for the London Pride Parade.
#Londonpride was trending on Twitter as walking groups and floats made their way from Baker Street to Whitehall in a riot of colour and costumes that sought to promote LBGT rights.
Despite the bad weather, 20,000 people are understood to have taken part.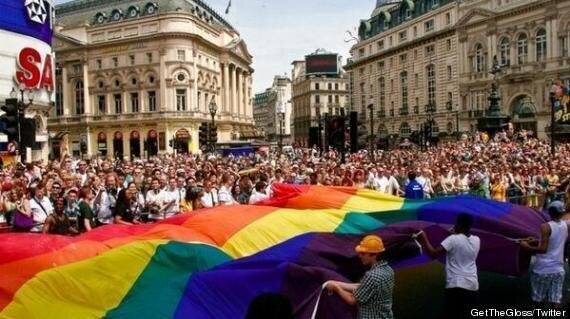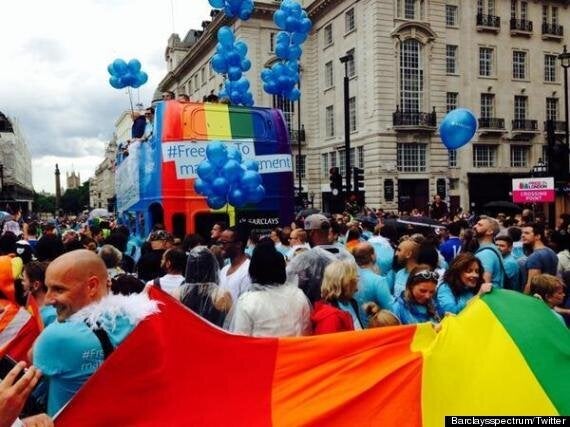 The parade went through central London from Baker Street to Whitehall
At 5pm, festivities are due to begin in earnest, with a concert beginning in Trafalgar Square, headlined by Eurovision winner Conchita Wurst, who will be introduced by actor Sir Ian McKellan.
Michael Salter, chair of Pride in London, told the BBC: "Conchita is an incredible example of the power of having the freedom to be oneself.
"Winning Eurovision, she raised the profile of the LGBT+ (lesbian, gay, bisexual and transgender) community across a continent and sent an important political message."
Conchita Wurst said: "Let us be proud about who we are and let us give a statement for love, respect and tolerance."
Around 200 groups were expected to take part in the parade, organisers said.
Before the parade began, Mike Freer MP opened the capital's first "rainbow crossing" in LGBT colours.
Freer told PinkNews: "I am delighted that London will have its own 'rainbow crossing' to celebrate London Pride.
"London is one of the most diverse cities in the world and in the year that Same Sex Marriage became legal, it is a wonderful symbol of London's vibrant LGBT community."