Since EL James' 50 Shades of Grey topped the book charts in 2011, open discussion about sex and alternative bedroom pastimes has lost some of the social stigma it once had.
But knowing where to start if you want to experiment with BDSM (bondage and discipline, dominance and submission, sadism and masochism) can still be an absolute minefield.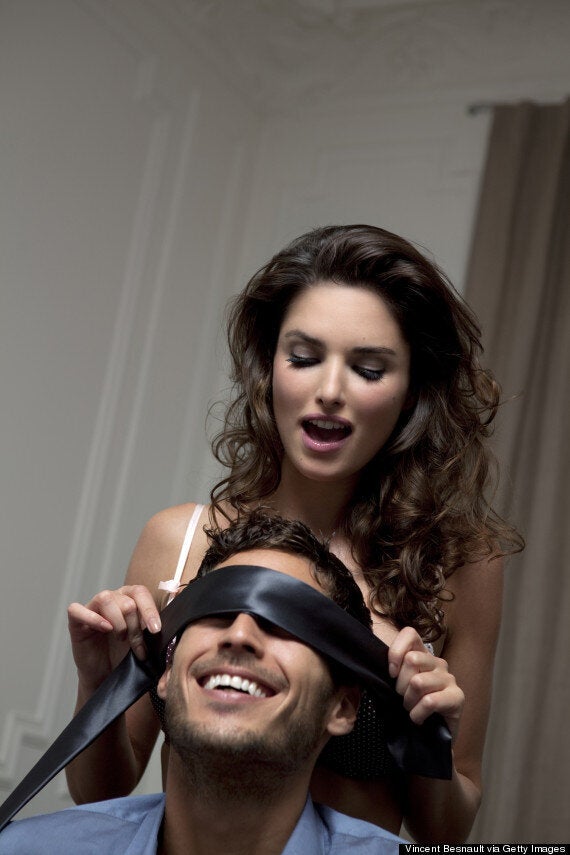 1. Communicate your fantasy through writing
If talking about your desires face-to-face with your partner makes you feel shy, intimidated, or overwhelmed, you could write them a note. Handwritten notes are a rarity these days, so it should get his/her attention. You can use the same direct approach, but put it on paper, then slip the note to them.
Or you can email them a note (as long as it's not to a work email account!). Sending a handwritten or emailed note gives you a chance to compose your thoughts and takes any pressure off the situation; it gives her the opportunity to digest the new information and respond when she or he is ready.
As a bonus, it could spark a series of erotic notes you write back and forth to each other about exactly what you want to do together.
People sometimes make a "Yes–No–Maybe" checklist, marking yes for the things they'd like to do, no for the things they definitely don't want to do, and maybe for activities that fall in between.
These lists help you think about what you want to try (or not) as well as assist you in communicating that information to your partner — and vice versa.
3. Pick the right safeword
A safeword is a word — usually one that you wouldn't normally utter during sex or a scene — that you and your partner choose in advance. Your safeword is your safety net.
If you don't like something that's happening and you want the scene to stop right away, simply say your safeword.
Words like stop or no or please don't, which we commonly use to communicate this sentiment in day-to-day life, may be part of the dialogue of a BDSM scene where the bottom wants to resist or be forced to do something.
So stop, no, and the like are not ideal safewords.
The most common safeword is red. Sometimes people pick two different words; one pair often used together are red and yellow, where red means "stop right now!" and yellow means "please slow down."
4. Pick the right blindfold
Blindfolds come in polyester, satin, leather, and other fabrics, and it's a matter of personal taste which you prefer.
Some sleep masks—those that really block out light—work very well as blindfolds.
Some blindfolds have an elastic strap; others fasten with Velcro or a buckle. An adjustable elastic strap is preferable to one that isn't adjustable, although if there is enough give, a nonadjustable blindfold should be fine; just make sure the blindfold fits snugly but is not too tight.
If you're going to be lying on your back most of the time, then you may not want a blindfold with a buckle, since it can become uncomfortable against the back of your head pretty quickly.
If you want to obscure someone's vision but not take away their sight entirely, try a sheer scarf that's folded several times.
5. Choose your soundtrack carefully
Think about walking into an empty room. You hear a heavy metal song. Or a piano concerto. Or the deep base of techno music. Each one conveys a different tone.
Put a pair of headphones on a bottom to fill their ears with a desired soundtrack, and it can set the mood for your scene.
Perhaps the fantasy is to be taken advantage of under the bleachers during a football game. A soundtrack of cheerleading chants can help bring that to life.
Or you want her to imagine having sex in public at an orgy, put on your favorite group-sex scene in a porn movie, and you've got the sounds of other people having sex and coming all around you.
6. Use feathers for beginners
Feathers are sensual, luxurious tools that feel great against the skin and stimulate our touch receptors. They can stroke, flutter, tickle, and tease the flesh. They are a fun way to get someone in the mood without intimidating them, so they are a good bet for beginners and lovers who aren't ready just yet to bring out the whip.
You can buy a large single feather (like a giant ostrich feather) or a feather tickler made of many feathers attached to a handle (similar to a duster). Run a feather tickler down the entire length of your partner's body.
Brush the feathers lightly against the skin, then follow each swipe with a kiss. If you're feeling playful, you can use your feather to torture him as you target his ticklish spots. If tickling turns both of you on, then go for it.
7. Edible body paint and dust
If you love the idea of licking chocolate sauce, whipped cream, honey, and other goodies off your partner's body, then you'll love edible body paint and dust. Imagine soft baby powder sprinkled on your skin, then nibbled off by someone you love.
You can experience that sensation with edible body dust. Edible body paints are just as tasty as sundae toppings, but these paints are safe for the body, moisturizing to the skin, and easy to clean up afterward. They come in different colors and flavors and offer all sorts of fun opportunities. Create a colorful masterpiece on your naked body.
Draw a bikini on and have him take it off. Write naughty words on your body and ask your partner to lick them off.
8. Be careful with massage oils
A sensual massage is a great way to start an evening of sexy fun. You don't need to be a licensed masseuse to give a good massage; you just need to be generous, listen to your partner, and use the healing power of touch.
The most important thing to keep in mind with massage oil is that it does in fact contain oil, so it can stain sheets, fabric, and clothes and may be hard to clean up; make sure you put a towel down first.
Oil-based products should not get near your genitals if you're planning to have sex. Oil-based products are bad for vaginas and can cause vaginal infections.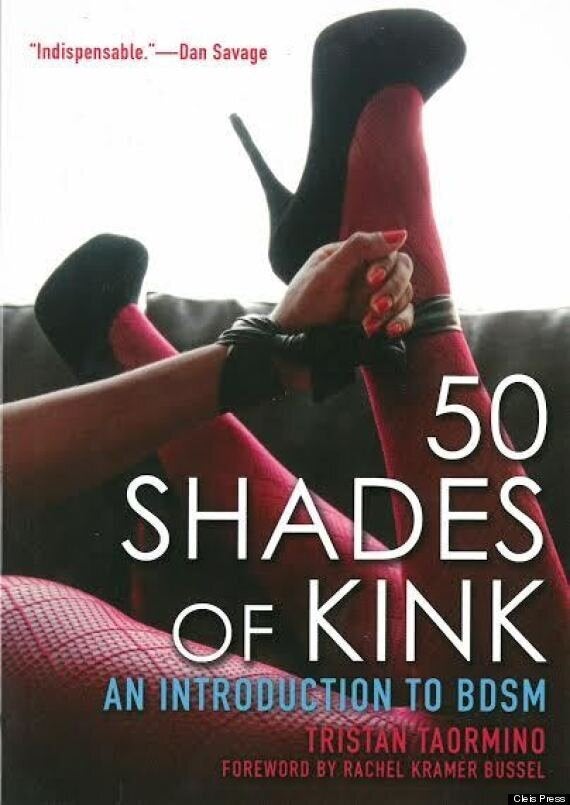 9. DIY Bondage dos and don'ts
Athletic tape and duct tape—really sticky tape of any kind—can be too sticky and bind to the skin; if left on long enough, it can be difficult to get off without taking some skin with it, like the worst Band-Aid removal ever.
Also, you may have some plastic zip ties in your toolbox, but just leave them there. Zip ties can close too tightly and cut off circulation, plus the hard plastic can abrade the thin skin around your wrists.
Although you might think it looks cool, avoid metal chain of any kind; like the zip ties, metal against delicate skin is a recipe for sore wrists.
Neckties, silk (or silky) scarves, and bathrobe ties are all much better choices. They are a good length for wrist and ankle bondage, and they're soft, so they won't cut or irritate the skin.
10. Bondage toys you already have
If you like bondage tape, there is a DIY (although admittedly more cumbersome) version: ordinary plastic wrap, which is probably in your kitchen right now!
Plastic wrap can do many of the same things that bondage tape does, except it's actually stickier, so it can be more awkward to use, and it's not reusable. Keep those safety scissors handy to cut it off!
Look no further than your own house for some great DIY spanking toys— like wooden spoons, spatulas, hairbrushes, or rulers. All of these tools provide different materials and different sensation possibilities.
Make sure you try out a DIY toy on yourself to get a sense of what kind of smack it produces, how much force you need to use, and what it feels like.