If Ed Sheeran was intimidated by the prospect of following Dolly Parton at Glastonbury, he didn't show it.
The singer-songwriter followed Dolly's performance on the Pyramid Stage on the final day of this year's festival, but had his own tricks up his sleeve to keep the crowds involved.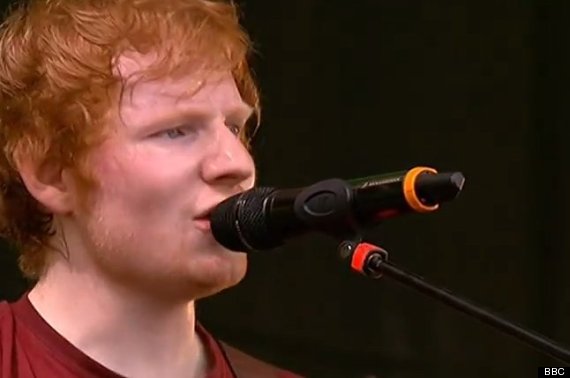 If Ed had post-Dolly nerves, he wasn't showing them to the Glastonbury crowd
Ed had some instructions for the audience, to remove items for clothing at key moments during his rendition of 'Sing'.
Watch Ed in action above and let us know what you think below...
Ed was followed on stage by the Black Keys before Kasabian closed the festival.
Over on The Other Stage, Ellie Goulding entertained the crowds with a stirring version of 'Burn', before Massive Attack brought things to an end.
What's been your highlight of this year's revelries? Share your favourite below...
LIKE US ON FACEBOOK | FOLLOW US ON TWITTER