He's only in his first full season of motor racing, so it's reasonable to expect Sir Chris Hoy to come a cropper occasionally but even he was feeling red-faced after an expensive shunt with a hay bale.
The six-times Olympic gold medal winner now races a Nissan GT-R GT3 in the British GT championships and was at the Goodwood Festival of Speed giving demonstration runs up the hillclimb in the road version of the car. Unfortunately, one of his runs up the 1.6-mile hillclimb ended prematurely as he drove straight on at Molecomb corner and into the bales.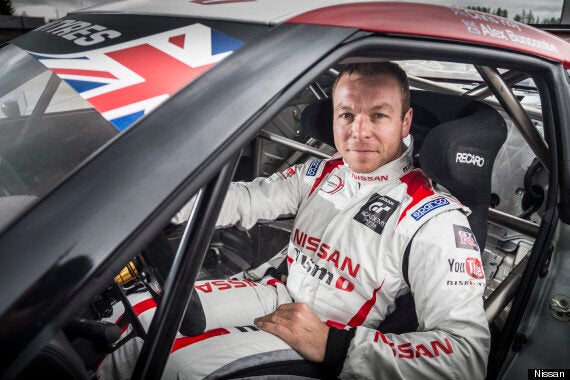 Sir Chris Hoy hope to race in the Le Mans 24 Hours in 2016
To be fair to Sir Chris, he is by no means the first nor will he be the last to come a cropper there but his pride was rather dented although perhaps not as badly as the car.
If he needed any coaching on how to race the hill, Sir Chris just needed to watch his Nissan team-mate, Jann Mardenborough. The gamer-turned-racer smashed the supercar record for the hillclimb with a sensational performance in a dramatic Michelin Supercar run at the Festival of Speed on Saturday afternoon.
Welsh wizard Mardenborough, whose only race experience until winning the GT Academy in 2011 had been of the online variety, was at the wheel of a Nissan GTR-NISMO 'Time Attack' and completed the climb in 49.27 seconds, his run edging out the Noble M600, driven by touring car legend Anthony Reid.
Meanwhile, the final day of the festival featured a special moment for Ferrari as two Scuderia legends, John Surtees and Kimi Raikkonen, were united for a unique moment on hillclimb.
The festival, marked the 50th anniversary of Surtees' 1964 F1 title with a special run up the hill in his Ferrari 164 in tandem with Raikkonen's 2007 title-winning F2007 that the Finn drove right behind him.
Related