Graham Norton caused a bit of a panic over at the BBC radio studios at the weekend, when he failed to turn up to work the morning after reportedly enjoying a night out with his pal Nigella Lawson.
Graham hosts a weekly show on BBC Radio 2, however on Saturday - the morning after The Mirror claim he'd been spotted at a showbiz bash with Nigella - his 10am slot rolled around with no sign of the Irish presenter in the studio.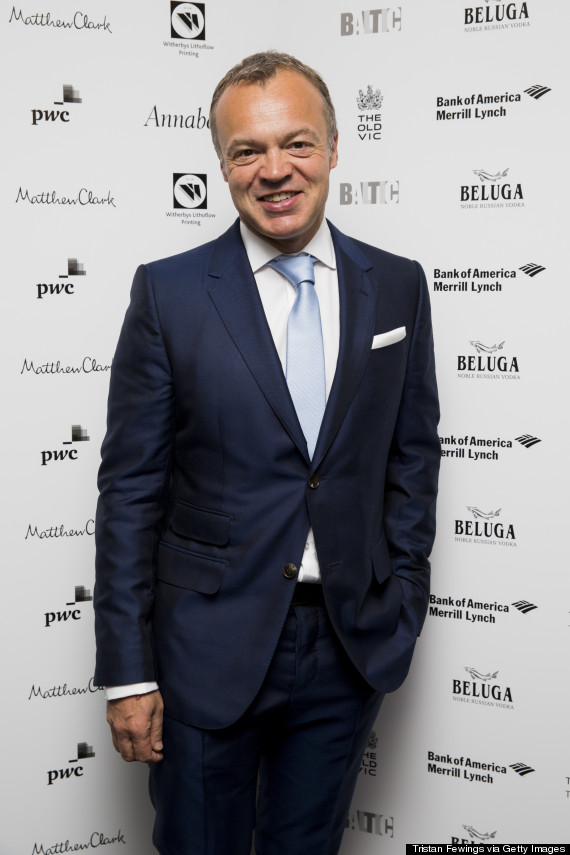 Graham Norton
Instead, his co-host Maria McErlane was required to take over presenting duties for the day, assuring listeners that Graham would be on his way, though by the end of the show he was still nowhere to be seen (or, in this case, heard).
She even joked to listeners that if they all shouted loud enough they might be able to get him out of bed, saying: "Can you all just go to your radios and say: 'Wake up Graham, it's Saturday. Maria is in your chair.' That will get him up."
At midday listeners were eventually informed that Graham would not be coming in at all, as he'd been "up all night being sick".
Let's see… up all night? Being sick? And he'd supposedly been out with Nigella the night before? Hmmm...
A spokesperson for the BBC later confirmed: "Graham was unwell overnight and was unable to do the show."
Well, Graham. Here's to a speedy recovery from your sudden mystery illness. You can expect a bunch of flowers from us imminently. And perhaps a couple of paracetamol too.
href="http://www.facebook.com/HuffPostUKEnt"target="_hplink">LIKE US ON FACEBOOK

| FOLLOW US ON TWITTER