Considered one of rap's greatest storytellers, and called out by no less a luminary than Snoop Dogg as 'the greatest MC of all time', Ice Cube has also made his presence felt on the big screen.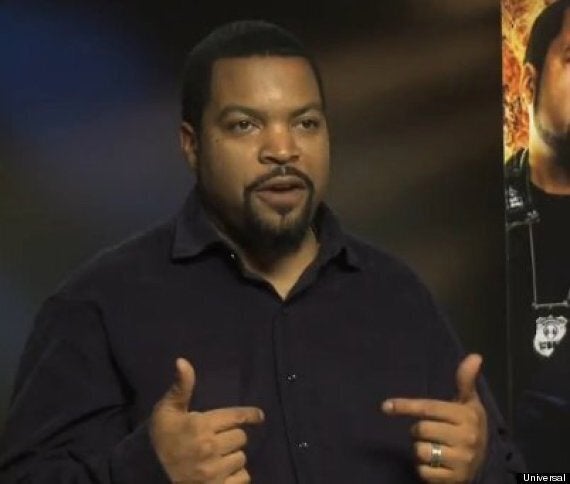 Ice Cube talks his latest role alongside Kevin Hart
One of his latest film outings is in 'Ride Along'. This comedic cop caper finds him paired with stand-up stalwart Kevin Hart, his wannabe brother-in-law who wants Ice Cube's veteran copper James Payton to educate him in the ways of the street.
Ice Cube sat down with HuffPostUK - see above - to discuss where this latest project fits in with his illustrious career, and why playing a police officer on screen doesn't contradict his NWA beliefs. Plus, he shares some real love for Kevin Hart...
'Ride Along' is out now on Blu-ray and DVD from Universal Pictures (UK).