UPDATE: Justin Harris 'Was Sexting Six Women' As Toddler Son Lay Dying In Hot Car
The mother of a toddler who perished after he was left in a sweltering vehicle for seven hours has reportedly admitted to police that she too researched deaths in hot cars.
The Atlanta Journal-Constitution cites a search warrant affidavit released on Sunday as stating: "Leanna Harris, the child's mother made similar statements regarding researching in car deaths and how it occurs."
Leanna has not been identified as a suspect in the death of her 22-month-old son Cooper.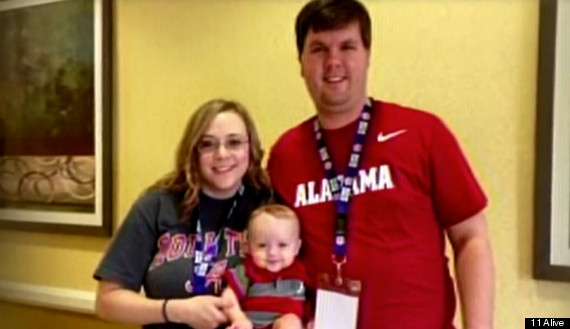 Leanna, Justin and Cooper Harris
Her husband Justin Ross Harris has been charged with felony murder and cruelty to children in the second degree after the death of their son two weeks ago.
He denies the charges, claiming he left the little boy in the family car by accident after forgetting to drop him off at daycare.
He continued to work, claiming he only noticed his son was still in the vehicle as he drove home.
Temperatures in Atlanta, Georgia, were topping 90 degrees when the incident occurred.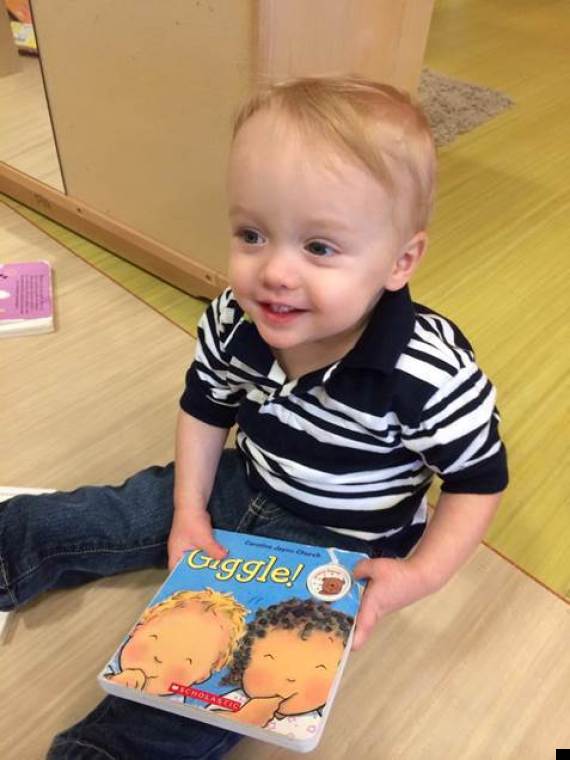 Cooper Harris died a fortnight ago
Justin is also alleged to have performed online searches into how long it takes for an animal to die in a hot car.
It has not been confirmed when either parent made the online searches.
Cooper's funeral was on Saturday. Though Justin, who is being held at Cobb County Detention Centre, was unable to attend, he dialled in and spoke to attendees by speakerphone, 11Alive reports.
"Thank you for everything. I'm sorry I can't be there," he said.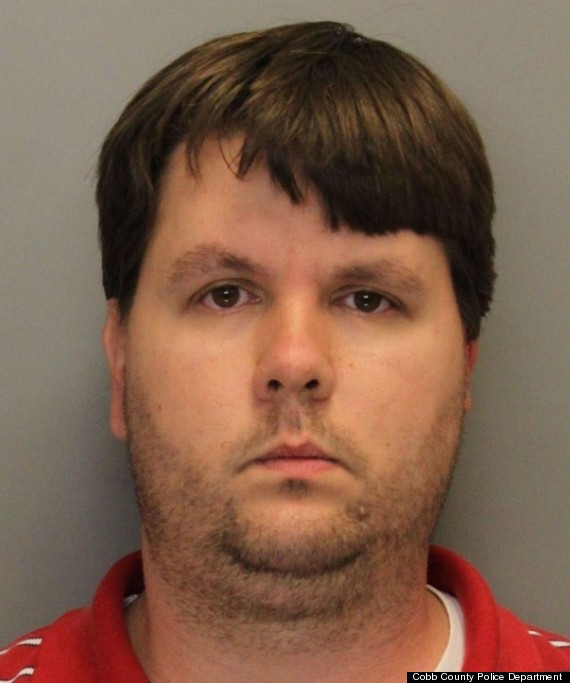 Justin Ross Harris says he forgot his son was still in the car. He has been charged with murder
Leanna had previously told the congregation: "Ross is, was and will be a great daddy," to a standing ovation.
Additionally, an earlier arrest warrant states Harris stopped with his son for breakfast and also returned to the vehicle to put something in it around lunchtime, suggesting he knew the child was inside.
CBS News cites a press release from the Cobb County Medical Examiner's Office as stating Cooper died of hyperthermia – the body temperature spiking due to heat – and that the manner of death was homicide.
Dale Hamilton witnessed Harris stopping his car across two lanes of traffic and attempting to revive his son.
He told KPHO: "He pulled him out of the car seat, laid him on the ground and was trying to resuscitate him.
"He was constantly saying 'What have I done? What have I done?'"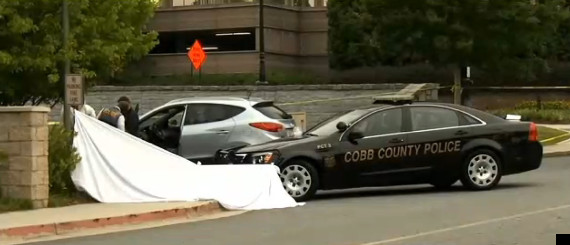 Witnesses say Harris desperately tried to revive his son when he realised what had happened
The channel said Harris had to be restrained by police as he was so distraught.
"Much has changed about the circumstances leading up to the death of this 22-month-old since it was first reported," Cobb County Police Sergeant Dana Pierce told CNN last week.
While Sgt Pierce refused to elaborate further, he added: "I've been in law enforcement for 34 years. What I know about this case shocks my conscience as a police officer, a father and a grandfather."
Within 10 minutes of being inside a closed vehicle, temperatures can rise an average of 19 degrees, according to the National Highway Traffic Safety Administration.