Robin Thicke continued his public plea to win back his wife Paula Patton on Sunday night, with an emotional - and ever so slightly toe-curling - performance at the BET awards.
Proving just how much can change in a year, the barely-clad dancers and balloons spelling out details about his nether regions were both completely gone - and he even managed to go an entire song without telling anyone they were the "hottest bitch in this place". So he's obviously suffering.
Instead, he opted for a more solemn rendition of his latest song 'Forever Love', which he dedicated to his estranged wife.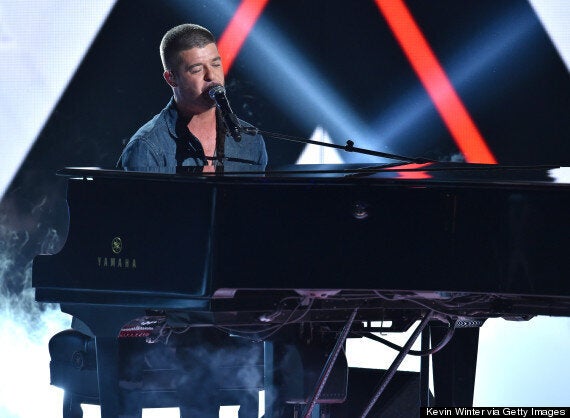 Robin Thicke performs at the BET awards
Sitting down at a piano for his emotional performance, Robin sang lyrics like "I miss our discussion, whispering and blushing, secrets that only we know," and "Where you're blind, and you need someone to show you the light, I'll be right there baby."
That's...nice. If you're, you know, into that kind of thing.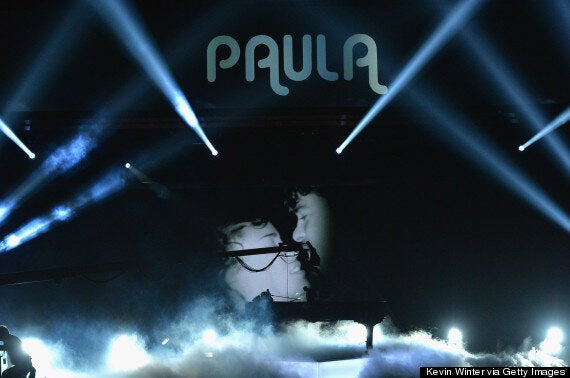 Robin performed in front of an old photo of himself and Paula kissing with her name flashing on a screen behind him
His new album is even simply named 'Paula' and contains emotionally-charged - and, frankly, a little bit terrifyingly-named - tracks like 'You're My Fantasy', 'Black Tar Cloud' and 'Too Little Too Late'.
In another attempt at winning back his wife, last week Robin unveiled the music video for his new single 'Get Her Back' which it probably won't surprise you to learn is about "getting her back". Who'd have thought, eh?
In the video, a shirtless Robin is seen in close-up with a bloodied nose, while images of text messages between two people flash up on screen, such as "I wrote a whole album about you," to which the reply is simply, "I don't care."
Check out the cringe-fest - whoops we mean "totally sincere music video" - for yourself below...
Messiest Celebrity Divorces
href="http://www.facebook.com/HuffPostUKEnt"target="_hplink">LIKE US ON FACEBOOK

| FOLLOW US ON TWITTER