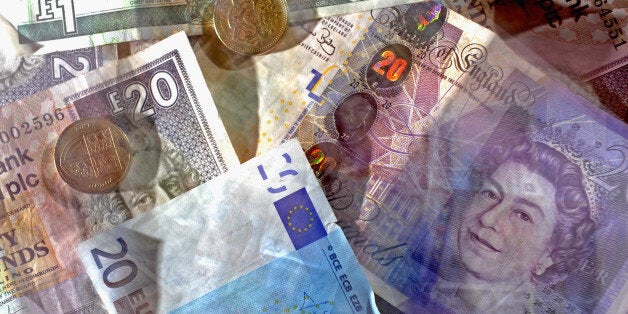 Scotland would have been "devastated" and forced to turn to the IMF for help if it had been independent during the financial crisis, it has been claimed following new analysis of the country's banks.
The Banker magazine examined the potential split of banking assets under Scottish independence as it produced its annual report ranking the top 1,000 world banks.
It found a Yes vote in the September referendum could see an independent Scotland's economy in danger of being destabilised by its own banking sector.
Pro-Union campaigners said it was a "significant intervention" but the Scottish Government said the figures were outdated and "do not reflect the reality of Scotland's financial sector".
According to the trade publication's figures, currently UK banks have a total of 9.9 trillion US dollars in assets, roughly four times UK GDP.
But if Scotland left and became responsible for Scottish-headquartered banks such as RBS, HBOS and Clydesdale, it would have banking assets of 12 times Scottish GDP, the report found, potentially creating problems for the Government if there was ever a run on the banks.
This would be larger than the 10:1 ratio that proved "ruinous" for Iceland, and "presents a significant risk for the country's economic stability", it was claimed.
The calculation was based on a Scottish GDP figure of 219 billion US dollars. The total assets for Clydesdale, RBS and HBOS - taken from all HBOS subsidiaries and Scottish activity within Lloyds still registered to Edinburgh - were assessed as being 2.626 trillion US dollars, or 12 times that amount.
Those behind the study acknowledge it is based on the assumption that banking assets registered in Scotland would not be placed in London in the event of a Yes vote.
Editor of The Banker, Brian Caplen said: "Had it been independent during the financial crisis, there is little doubt that an independent Scotland would have been devastated and forced to turn to the IMF for help.
"The temptation in future under independence would be to give Edinburgh light touch regulation to make it more competitive as a financial centre. This might have serious consequences."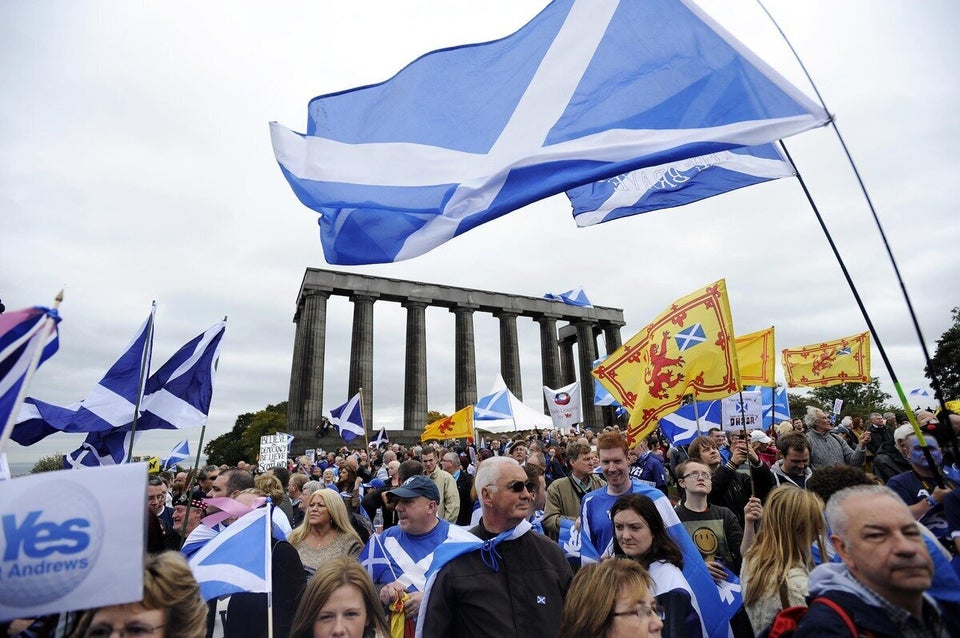 Scotland's Independence Bid
A spokesman for pro-UK campaign group Better Together said: "This is another significant intervention and one that Alex Salmond can't just ignore. We deserve more than bluff and bluster from the First Minister.
"By pooling our resources and sharing our resources across the United Kingdom it meant we were protected from big economic shocks like the banking crisis.
"However, this report confirms that separation would present a significant risk to Scotland's economic stability. The Nationalists are asking us to take a huge gamble that we don't have to take and that is why we should say No Thanks to separation."
However a Scottish Government spokesman said: "These figures are outdated and do not reflect the reality of Scotland's financial sector. Financial services accounts for a lower share of our overall economy at around 7% than they do for the UK as a whole. The figures quoted in this report artificially inflate Scotland's financial assets by assigning investment banking activity which takes place almost exclusively in London to Scotland, and by failing to take account of both the recent reforms to the financial services sector and the deleveraging of institutions following the UK financial crisis.
"Independence would create the opportunity for Scotland to pursue a more productive, resilient and fairer economic model that delivered long-term sustainability and economic opportunity for all."
Tony Banks, chair of pro-independence Business for Scotland group, added: "Banks don't get government support according to where they are headquartered, the support is given where the bank's operations are. That's why RBS got more support from the US Government than from the UK Government and why Fortis was bailed out by Belgium, the Netherlands and Luxembourg working together.
"Financial services accounts for a lower share of Scotland's economy - 8% - than the UK as a whole. It looks like The Banker has wrongly assigned London investment banking activity to Scotland. It's also worth bearing in mind the reform of the financial services sector and the deleveraging after the UK financial crisis."