In this ambitious adaptation of Jonas Jonasson's bestselling debut novel, we see Allan Karlsson being feted on the special occasion of his 100th birthday. But Allan has other ideas - nipping out of the window of his retirement home, and into a catalogue of adventures incorporating rogues and elephants to fell a man half his age.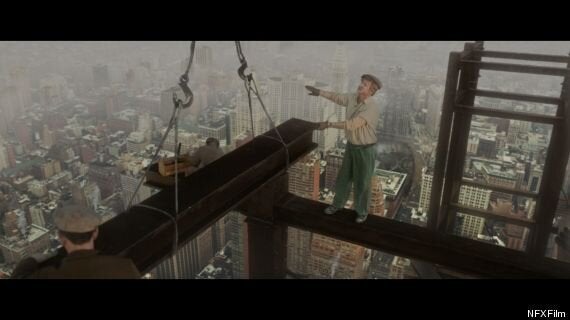 EXCLUSIVE IMAGE: The adventures of Allan Karlsson - 100 years young - include helping to construct the Manhattan skyline
The story contains flashbacks, too, following Allan from Franco's feasting table to Stalin's gulag, via tea taken with a US vice-president - all enough to prove that Allan is very lucky to have made it this far in one piece.
For director Felix Herngren, who also co-wrote the screenplay, the biggest challenge in this huge catalogue of almost-disaster was to keep the humour of the book intact.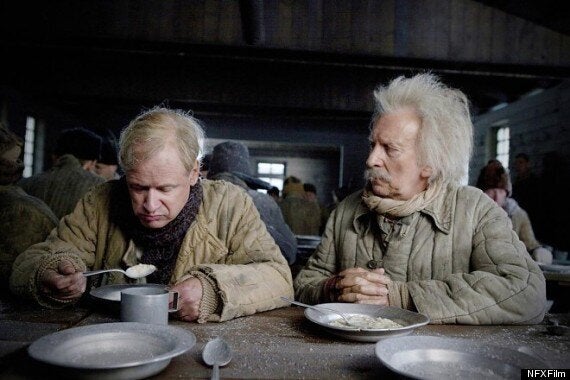 Allan meets Einstein's brother - nice but dim - in a Russian gulag, as you do
"We did a lot of tests and rehearsals to find it," he explains. "Also the story is quite complex and big and it took some time for me and co-writer Hans Ingemansson, to size it down, without losing the grandiose feeling of the book."
The story rests on leading man Robert Gustafsson, who plays Allan from a young man obsessed with blowing things up to the old man refusing to blow out his candles. How did Felix know he would be so adaptable?
"I got the idea to use him when I was reading the book. If you know him, you know he's perfect.
"He's the best comedy actor I've worked with."
'The 100 Year Old Man Who Climbed Out The Window And Disappeared' is in UK cinemas from Friday. Watch the trailer below...