Trampolining! Caves! Trampolining in caves!
That's right – don your crash helmet and get ready for probably the most fun it's possible to have in the deepest bowels of the Earth.
Blaenau Ffestiniog's slate mine in North Wales has been transformed into a trampoline park for summer and as these pictures reveal, it's definitely more nightclub than nightmare.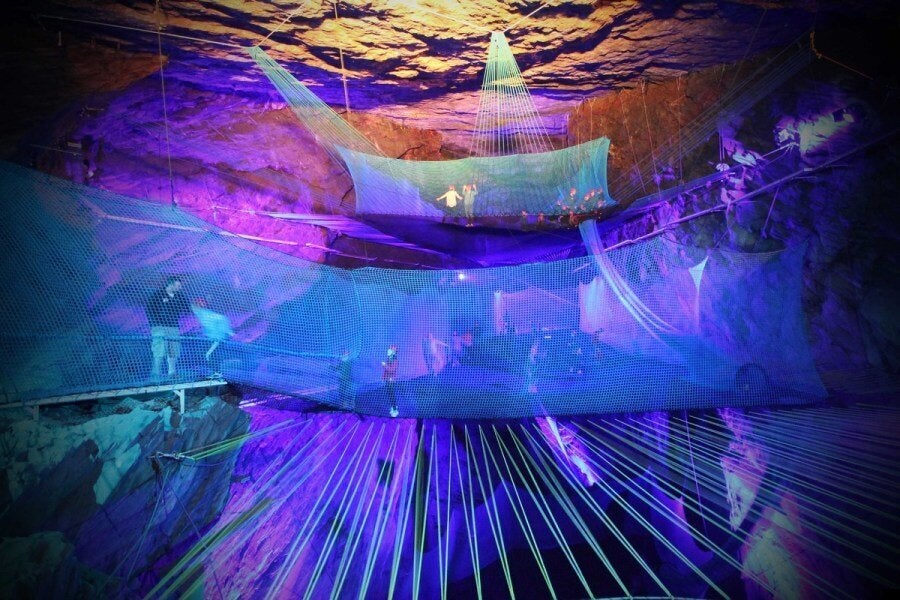 This smorgasbord of fun opens on 4 July in North Wales
The cavern is twice the size of St Paul's Cathedral, contains three mammoth trampolines and a 60ft slide.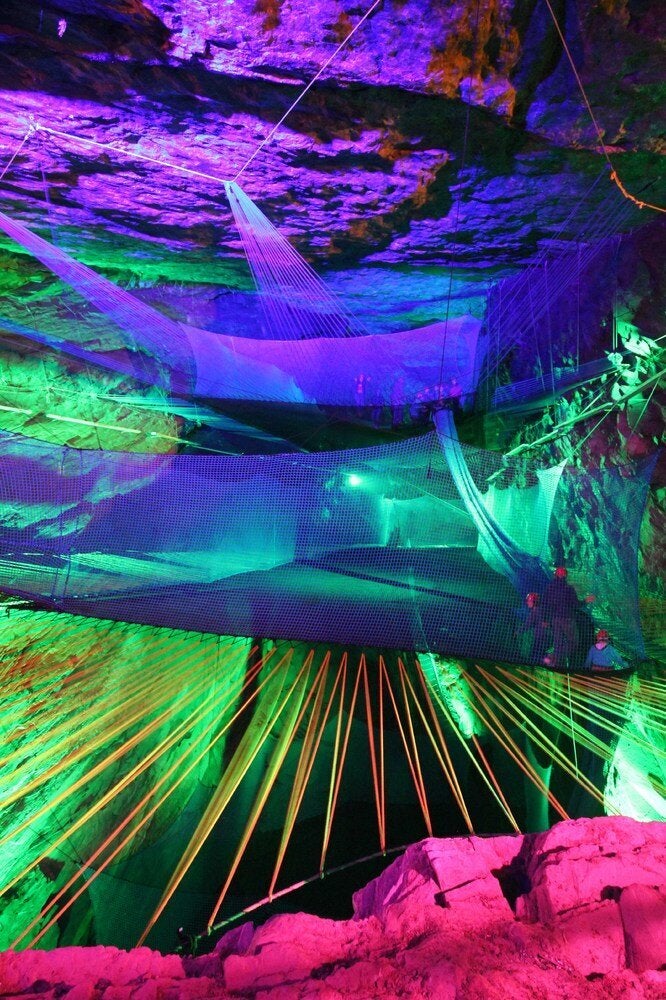 Bounce On Massive Technicolor Trampolines In A British Cave