Fiona Bruce has revealed she relaxes before she reads the BBC News, by nipping across the road for a cocktail.
Bruce tells this week's Radio Times that she loves working from the BBC's new headquarters in central London "because if I'm doing the six o'clock and 10 o'clock bulletins, I can slip out in-between to the Langham hotel bar across the road and have an evening cocktail."
Asked whether she was concerned about staying sharp after having her drink, she replies: "I only ever have the one."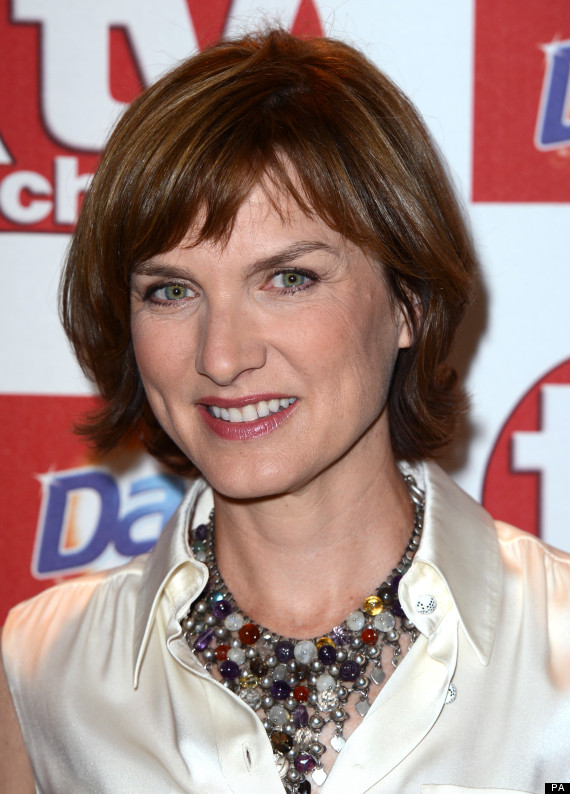 Fiona Bruce has revealed she likes a pre-News tipple of a night
The glamorous presenter, who arrives five hours before the six o'clock bulletin to discuss the running order, help decide a story angle and write her own links, adds that she is surprised that her appearance has been scrutinised to such an extent, and she "couldn't believe it" when comments she made about dying her grey hair were brought up with then BBC director-general George Entwistle by John Humphrys on Radio 4's Today programme.
She tells the magazine that while male presenters were also easy on the eye, they were judged differently.
"They're all good-looking men - I can't think of a male presenter who isn't a good-looking bloke - but, you know, they're not judged by their suits and ties," the former Crimewatch presenter says.
Bruce, who points out that she was "the only one who was fully clothed" when she ranked 98th in FHM's Sexiest Women list five years ago, still finds it strange that people stop her in the street to say they do not like a particular jacket, telling the magazine: "You think, 'I really don't like what you're wearing either!'"
The former 'Newsnight' reporter dismisses any possibility of returning to the current affairs programme to take over from Jeremy Paxman, saying: "It's not on my radar. I haven't even thought about it.
"I love doing the six and the 10; it has a huge audience, so that's quite a big thing to give up, that big an audience," she says, adding that she would still like to become a magistrate when her broadcasting career ends.
But Bruce says that getting older had never prompted her to worry about losing her job.
"I don't mean to sound self-important or conceited. I just wasn't feeling insecure.. and no-one in anything I do had given me any reason to feel like that," she says, adding: "I mean, when the axe falls, it will be swift, and I will read about it in a newspaper before I will get told by the BBC - that's just life."
Read the full interview with Fiona Bruce in the new edition of Radio Times.
LIKE US ON FACEBOOK | FOLLOW US ON TWITTER