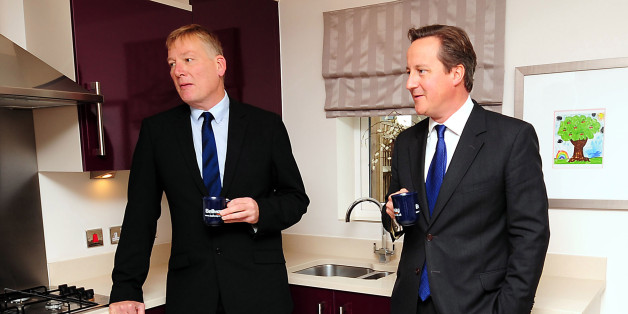 WPA Pool via Getty Images
Tory minister Kris Hopkins has defended saying that it would be "perfectly legitimate" for private landlords to evict tenants on housing benefit after being attacked by Labour for his "appalling" remarks.
Speaking in the House of Commons, Hopkins told MPs that he wanted to "clarify" his remarks that were broadcast last week in a Panorama documentary about homelessness.
"May I clarify what I said?" he said. "It is not appropriate for a landlord to remove somebody just because they are on housing benefit, but an individual can make a commercial choice about who they want to live in their accommodation."
"It seems that the Labour party, in its forthcoming manifesto, will prescribe who can live in an individual's house. A private investor who has purchased a house should have the opportunity to choose who lives in that house."
Hopkins' defence on Monday comes after private landlord baron Fergus Wilson said in January that he had sent out eviction notices to all his tenants on housing benefit.
Roger Harding, director of policy and communications at Shelter, said at the time that Wilson's policy was "very worrying" and could lead to the creation of "blackspots", which would be unaffordable for housing benefit claimants looking for a place to rent.
"If this policy continues over the long term, we will see blackspots in the country where people on housing benefit simply cannot find anywhere reasonable," he said.
"There'll be areas where, if you lose your job or become ill, and you try and fall back on housing benefit, it won't be high enough for you to find somewhere. Unless you have savings, you're going to move town."
In last week's BBC documentary, Hopkins seemed more robust in his defence of private landlords' treatment of tenants who claim housing benefit.
"First of all, an individual private business will make commercial decisions," he said. "If they actually decide they don't want to have somebody on housing benefit in the future, that's a perfectly legitimate thing for them to do."
In response, shadow housing minister Emma Reynolds said: "It is appalling that David Cameron's housing minister thinks it's acceptable for someone to be evicted just because they are receiving social security, even if they are in work, paying the rent on time and looking after the property.
"Does he also think landlords should be able to evict people who have just lost their job through no fault of their own, or people receiving disability support?"